Design Wanted has published a new article on how the Yazdani Studio exists at the nexus of small design studio and large global practice, and how that unique position empowers the team to design without limits.
After defining how the Yazdani Studio operates as an independent design studio within a global practice, the piece highlights how it fuels new levels of creativity and design innovation.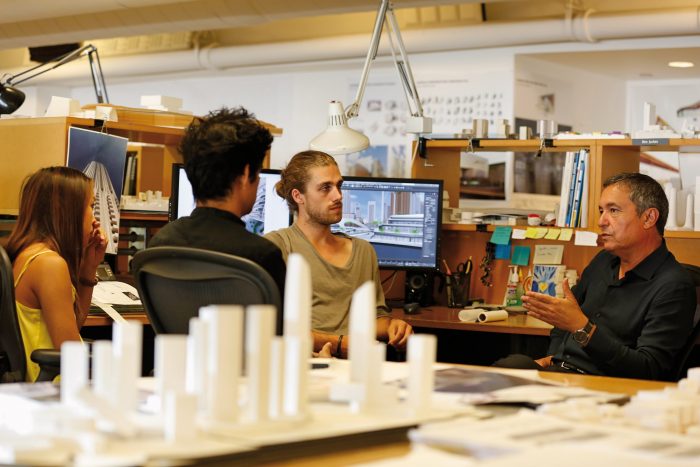 "One day, the team is helping the University of Utah create a paradigm-shifting student housing and entrepreneurship building, the next we're teaming with the Simon Wiesenthal Center to create intimate exhibit spaces. In between, we're shaping large hospitals in California, design competitions, city towers in Dubai, or academic medical centers. The unique structure helps the Yazdani Studio design and deliver work unbound by geography, scale, or market."
Earlier this year, the Yazdani Studio celebrates its 20th anniversary. We celebrated the moment with an announcement and look back at signature projects from the studio's two decades.
The full Design Wanted piece is available online. Below is another key excerpt:
What the Yazdani Studio has achieved
The Yazdani Studio's portfolio has translated to over 100 national and international design awards and publications in essentially every major design media along with mainstream publications from the New York Times to Wired. The Yazdani Studio has been key to CannonDesign being named one of Fast Company's Most Innovative Architecture Firms in the World twice in the past four years and a World Changing Company.
The team has recently been awarded the opportunity to design new projects including Caltech's Resnick Sustainability Resource Center and a new School of Business Impact, Health and Development at the University of Utah. Here's a look at a few other recent and current projects.
The Kaiser Permanente Bernard J. Tyson School of Medicine is a breakthrough medical education facility. The building will be where Kaiser Permanente trains a new era of medical professionals ready to shape innovative and equitable care for patients and communities.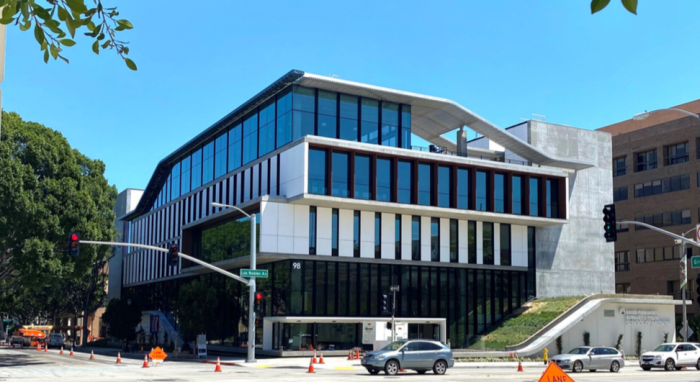 The team designed exhibitions and a public garden for the Museum of Tolerance in Jerusalem to create space for public engagement that fosters learning and understanding around the dynamics of racism and prejudice throughout history.
Multiple tower projects in Dubai designed by our studio team will complete this year including two at Address at Dubai Opera and others at Address Harbor Point.
The Philadelphia Neuroscience Institute (PNI) is a first-of-its-kind, patient-centric freestanding health facility. Devoid of departments, the space allows staff to bring care to patients in unprecedented ways.