We are proud to share that the California Institute of Technology (Caltech) has selected our team to design its new Resnick Sustainability Resource Center.
The future building will be a dynamic hub for energy and sustainability research on the Caltech campus. It is fueled by a significant gift from philanthropists and entrepreneurs Stewart and Lynda Resnick, owners of The Wonderful Company, intended to support Caltech's leading-edge research into the most pressing challenges in environmental sustainability.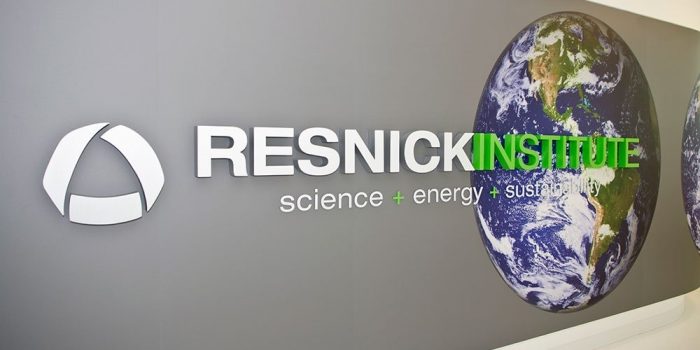 "In order to comprehensively manage the climate crisis, we need breakthrough innovations, the kind that will only be possible through significant investment in university research," said Stewart Resnick during the announcement of the gift. "Science and bold creativity must unite to address the most pressing challenges facing energy, water and sustainability."
The Resnick Sustainability Resource Center will be home to critical research in solar science, climate science, energy, biofuels, decomposable plastics, water and environmental resources, ecology and biosphere engineering and more. The building will unite experts from across the physical sciences, life sciences, and engineering in shared facilities with access to unparalleled instrumentation to advance novel solutions to problems that extend beyond a single discipline.
"Designing the Resnick Sustainability Resource Center is a humbling and exciting opportunity for our team. We will be creating a first-of-its-kind science building where the world's brightest minds will meet to quite literally work to save our planet and its natural environment" said Mehrdad Yazdani, Director of the Yazdani Studio of CannonDesign. "This is a project you dream of as a designer. The building and the work it supports will have profound impacts on our world."
At its core, the research center will support four key initiatives: Sunlight to Everything, Water Resources, Global Ecology and Biosphere Engineering. Key spaces identified include a biosphere engineering facility, a solar science and catalysis center, a remote sensing center, a translationational science facility, teaching labs and lecture and interactive learning spaces.
The Yazdani Studio of CannonDesign recently celebrated its 20th anniversary and operates from an unparalleled vantage point in the design world – at the nexus of small design firm and global practice. The team has a rich legacy of designing paradigm-shifting research centers including CJ Blossom Park in South Korea (the 2019 Research Lab of the Year), the Kaleida Health Gates Vascular Institute and SUNY Buffalo Clinical Translational Research Center, and the Philadelphia Neurosciences Institute among others.