A proud and exciting moment for our team, this past weekend marked the 20th anniversary of the Yazdani Studio of CannonDesign.
Rooted in the reputation and leadership of renowned designer Mehrdad Yazdani, the Yazdani Studio is a dynamically creative laboratory for exploration and experimentation in architecture.
The studio thrives from an unparalleled vantage point in the design world – at the nexus of small design firm and global practice. Functioning as a design practice within a larger design firm empowers the studio's team to deliver game-changing projects at all scales while also exploring new ideas, products, research and possibilities that redefine what's possible.
"Looking back at the last 20 years, I'm deeply proud of the work we've delivered, the brand we've built, and the people we've been able to work with in that time," explained Mehrdad. "It has been a thrilling, deeply rewarding journey. I am so grateful to every single person who has contributed to the studio over the past two decades. I have been fortunate to work with true visionaries and incredible designers."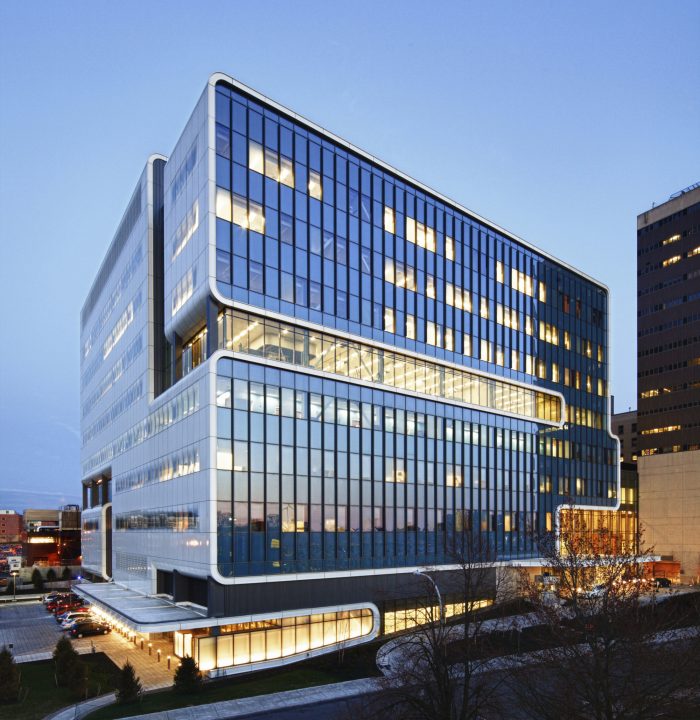 Added Brad Lukanic, CEO of CannonDesign, "The Yazdani Studio of CannonDesign complements our firm in thinking boldly within the design environment. Looking back over 20 years, with countless award-winning and innovative projects, Mehrdad has certainly created unprecedented solutions and used design to impact people and society. He is a leader in the design industry, and we are beyond honored to have him and his studio in our firm."
While other large design firms have sought to cultivate smaller studios within their walls in recent decades, few have delivered sustained success and growth like the Yazdani Studio. The success has translated over 100 national and international design awards and publication in essentially every major design media along with mainstream publications from the New York Times to Wired. The Yazdani Studio has been a key reason CannonDesign has been named one of Fast Company's Most Innovative Architecture Firms in the World twice in the past four years and a World Changing Company.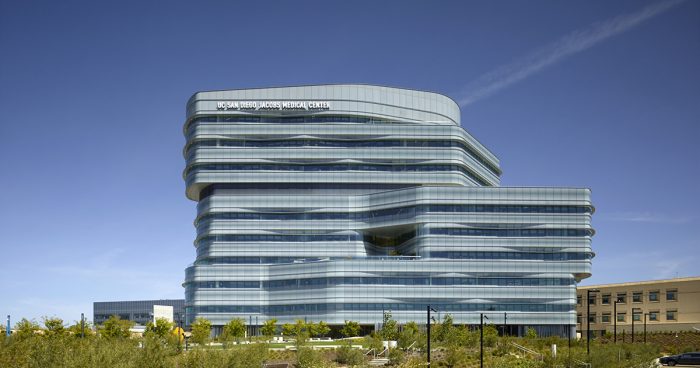 "I think the differentiator for our team is we're home-grown," explained Yazdani. "There's nothing forced about the studio and its connection with CannonDesign. We defined the relationship, sought people who appreciated the distinct opportunity, and have never wavered. We know our work and teams are better together. We embrace that reality and have built something truly special."
The unique partnership has led to paradigm-shifting projects including  UCSD Health's Jacobs Medical Center, Kaleida Health and SUNY Buffalo's Gates Vascular Institute and Clinical Translational Research Center, the University of Utah's Lassonde Studios, CJ Blossom Park and UC San Diego's Price Center East Student Center among others. We published a complementary post summarizing breakthrough projects from the studio's past 20 years.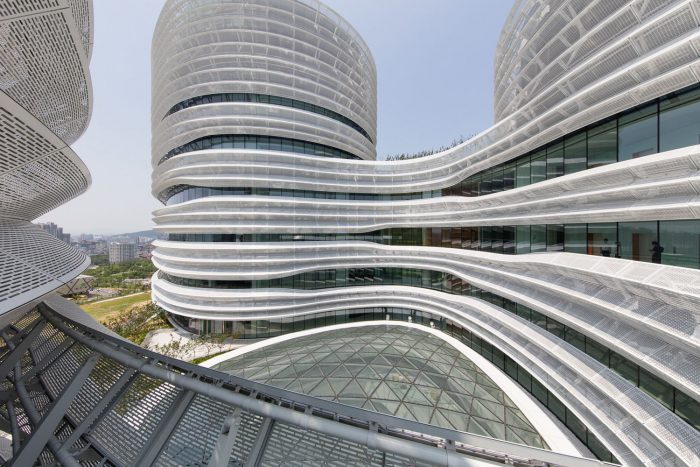 "The Yazdani Studio has grown into an engine for design excellence that we're proud to have part of our firm," added David Polzin, CannonDesign's executive director of design. "The commitment it has taken to make this model a success, and the work that's been delivered is inspiring. The studio nourishes CannonDesign and vice versa in powerful ways and there's so much more to be achieved in the decades ahead."
Beyond buildings, the Yazdani Studio has also designed products (like an award-winning medical headwall and a housing pod for students) and led breakthrough research around new technologies, urban initiatives, and sustainability. They have driven the design profession to new possibilities in short time.
Now 20 years in, the Yazdani Studio stands ready as ever to deliver signature projects that address the greatest challenges faced by people, businesses, communities, society and the environment. This spring alone, the team was selected to design both the Resnick Sustainability Resource Center at Caltech and a new School of Business Impact, Health and Development at the University of Utah. Other current work includes:
The Kaiser Permanente Bernard J. Tyson School of Medicine, set to open this fall, will be a breakthrough medical education facility in Pasadena, CA. The building will be where Kaiser Permanente offers a new era of medical education that ignites a passion for learning, a desire to serve and an unwavering commitment to improve the health and well-being of patients and communities.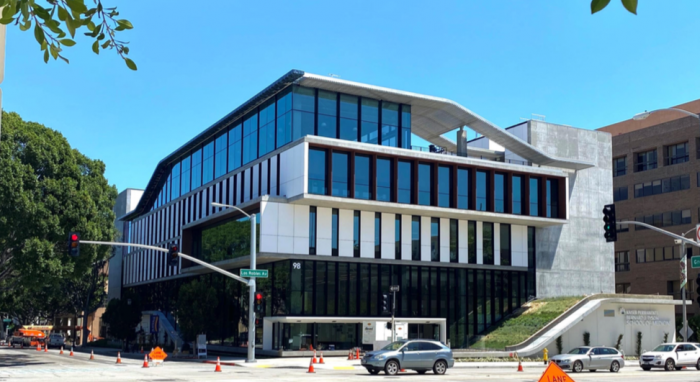 The studio designed exhibitions and a public garden for the Museum of Tolerance Jerusalem to create a space for public engagement that fosters learning and understanding around the dynamics of racism and prejudice throughout history. This project continues a long-standing relationship with the Museum of Tolerance spanning more than 20 years.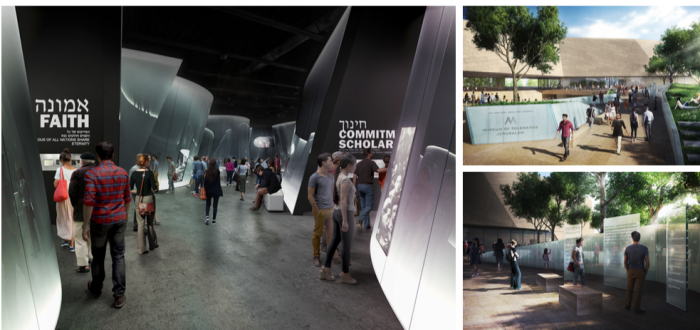 Multiple tower projects in Dubai designed by the studio will complete this year including two towers of Address at Dubai Opera, which gracefully complement the surrounding cityscape and define the downtown's inner development. Inspired by sailboats of the Arabian Sea, the towers' thin "plates" gently angle and slide past each other to optimize views while fashioning sophisticated and subtle skyline profiles.
Elsewhere in Dubai, Address Harbor Point serves as a focal point and a celebrated gateway to the Dubai Creek Harbor development. Designed to create a slender and graceful visual profile, corners of the towers are smoothed and their forms gradually taper at the upper levels as they dissolve into the sky. The towers are strategically oriented and composed to optimize views while fashioning a sophisticated skyline profile.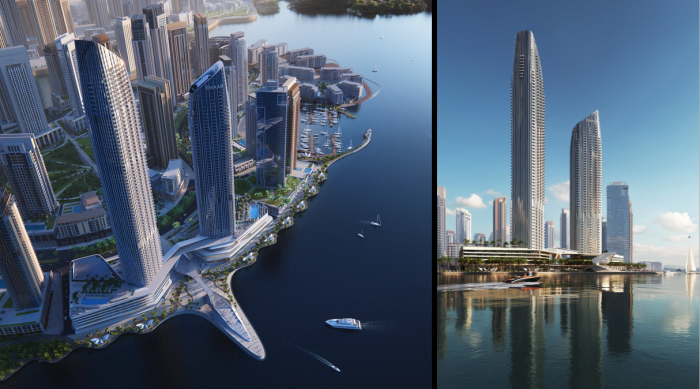 The Santa Monica College Math & Science Building accommodates a heightened demand for STEM education space at the college. At 110,000 sf, the building is designed to consolidate programs previously scattered throughout the campus and create an interdisciplinary STEM community adjacent to the college's existing science complex.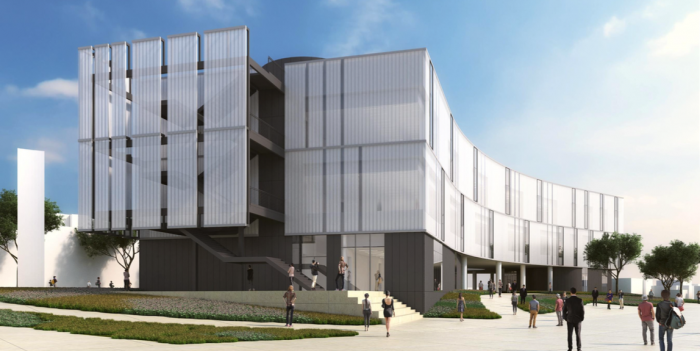 At Claremont College, a new Integrated Science Building will help the institution unite disciplines and create bridges to science from within economics, government, psychology, mathematics, philosophy and other departments.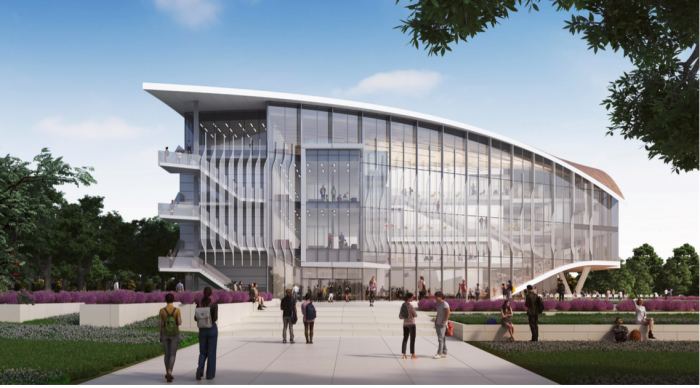 The Philadelphia Neuroscience Institute (PNI) is a first-of-its-kind, patient-centric freestanding health facility. Devoid of departments, brings care to patients as opposed to patients traveling to care. It houses 145 patient beds across 410,000 sf of dynamic health spaces and resources.