As our studio celebrates its 20th anniversary, I wanted to take a moment to highlight a series of iconic and transformative projects we've been fortunate to produce in that time.
As many are aware, the studio truly holds a one-of-a-kind position in the design world. There are no other studios that effectively operate independently within a larger global firm. Our incredible relationship with CannonDesign helps us deliver projects that shift paradigms, transform typologies and break boundaries that we would never be able to imagine as a singular boutique entity.
As we head into our third decade, I am extremely grateful to so many who have made the Yazdani Studio of CannonDesign possible. My teammates over the years have been incredible and I can't say enough about their commitment and creativity. We have delivered dozens of projects across every market and at every scale. The below simply looks at a handful of signature, award-winning projects that fueled the studio to new heights.
Lloyd D. George U.S. Courthouse and Federal Building
Las Vegas, NV
The courthouse is designed as a testament to justice and established a powerful design precedent for large-scale public buildings. Its "L" configuration opens up the building to embrace downtown Las Vegas while abundant glazing creates openness and accessibility to the building and enables visual contact between those inside and outside. A clearly articulated organization encourages interaction and exploration of the courthouse and its surroundings.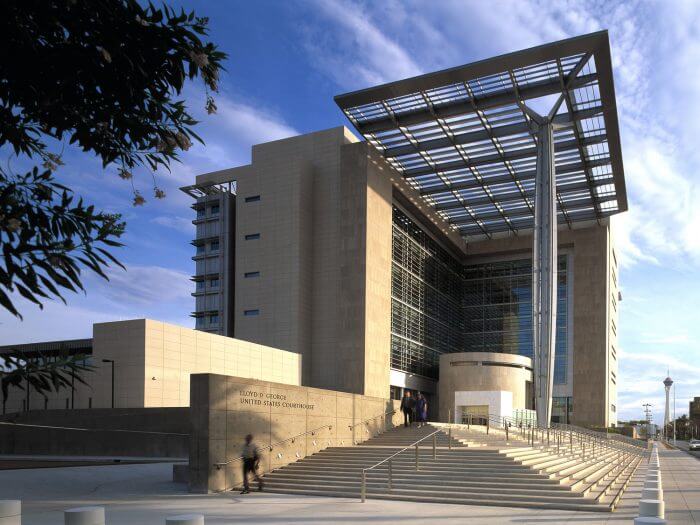 Hauptman Woodward Research Institute
Buffalo, NY
Designed for Nobel Laureate and internationally renowned mathematician Dr. Herbert Hauptman, this building is the gateway to the Buffalo Niagara Medical Campus and a key focal point in its diverse urban neighborhood. Guided by its motto, "The Cure Begins Here," the institute creates novel strategies and technologies to promote the understanding, prevention and treatment of human diseases.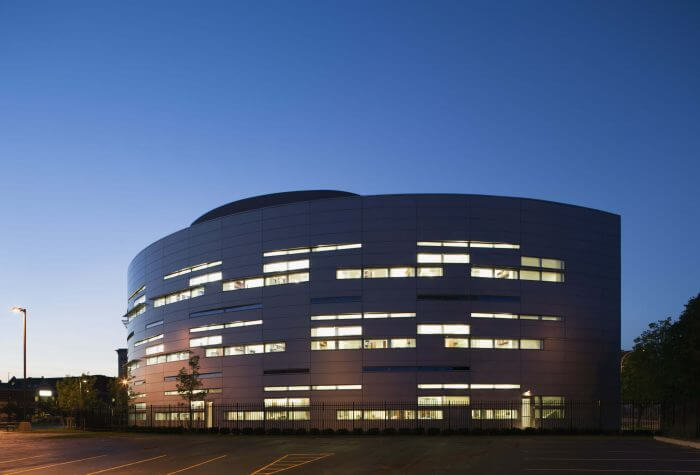 Kaleida Health Gates Vascular Institute and UB Clinical Translational Research Center
Buffalo, NY
This groundbreaking academic medical center stacks a translational research center atop a world-renowned clinical vascular institute and connects them via a dynamic "collaborative core." The building brings together doctors, researchers, students and business leaders to collaborate and accelerate medical discoveries.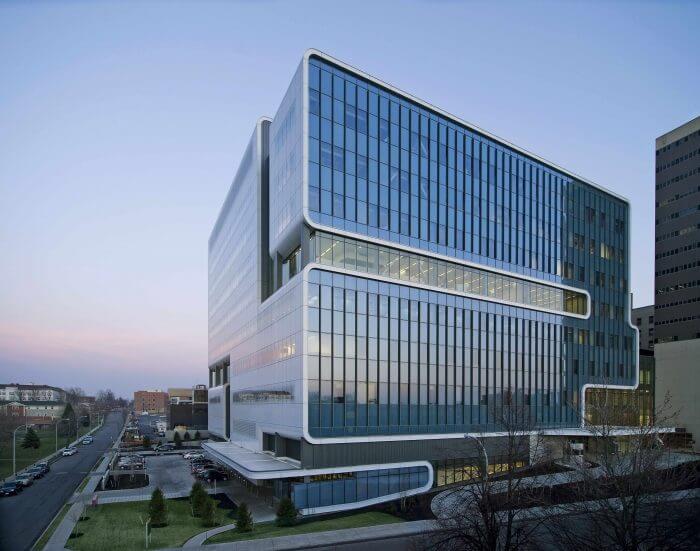 UC San Diego, Price Center East
San Diego, CA
When a growing student population dictated expansion of their student center, the University of California San Diego (UCSD) capitalized upon the opportunity to completely transform the building from an introverted configuration into an extroverted "town center." It now exists as a highly-accessible hub for student life that set new precedent for student life environments across the country.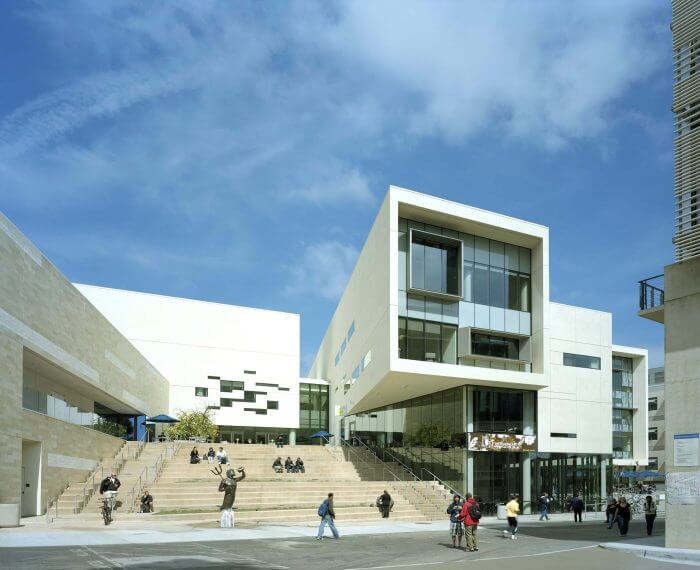 University of Utah, Lassonde Studios
Salt Lake City, Utah
A game-changing educational facility, Lassonde Studios unites more than 400 student residences and 20,000 sf of "garage" space where any students on campus can build a prototype, attend an event or launch a company. Equipped with collaborative space, 3D printers and cutting-edge technology, the space is where the university and its students are redefining the future of entrepreneurial education.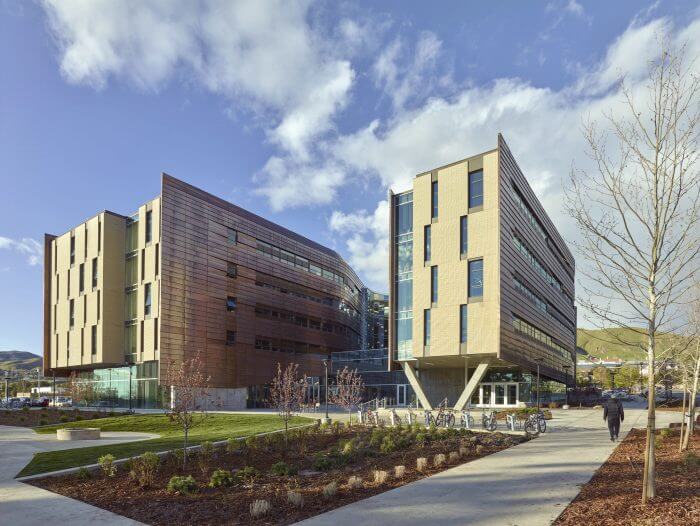 UC San Diego Health, Jacobs Medical Center
La Jolla, CA
Reflective of UC San Diego's vision toward the future intersections between technology and medicine, Jacobs Medical Center is designed as three hospitals in one with focus on women's and children's, cancer and specialty surgery. The building's tower is a cornerstone of a new campus identity focused on the future of health, pairing cutting-edge, modern medicine with best-in-class patient experience.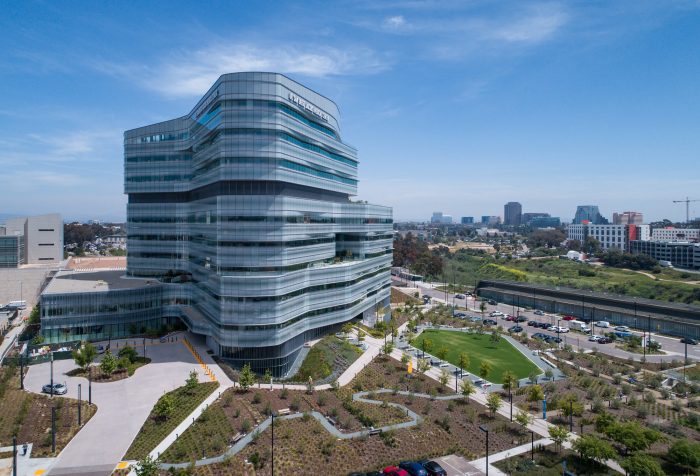 Museum of Tolerance
Global locations
We have a longstanding relationship with the Museum of Tolerance and have been fortunate to design numerous spaces that help them educate people about the dynamics of racism and prejudice through unique interactive exhibits. We've helped them create iconic exhibits like Anne – which details the life of Anne Frank – in Los Angeles, along with exhibits and a public garden space for their new center in Jerusalem.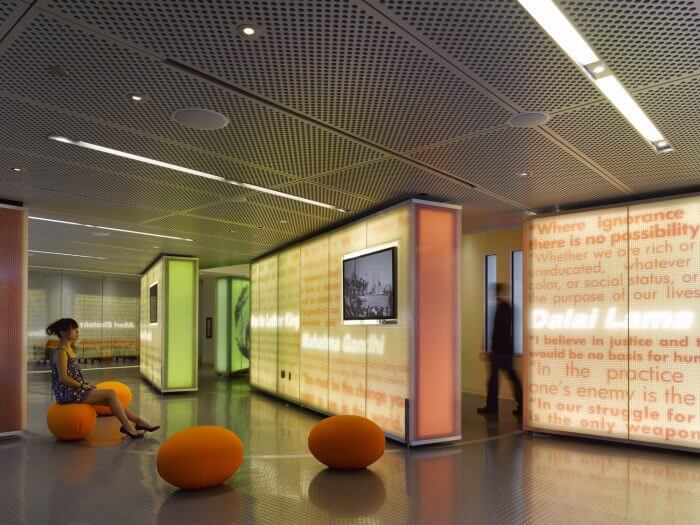 Kaiser Permanente, Kraemer Oncology Radiation Center
Anaheim, CA
Radiation treatment centers have been historically below ground to accommodate heavy equipment and shield radiation. This state-of-the-art medical center changes that paradigm by placing its oncology spaces above ground to offer patients access to views of nature that alleviate stress and soothe them during challenging treatments.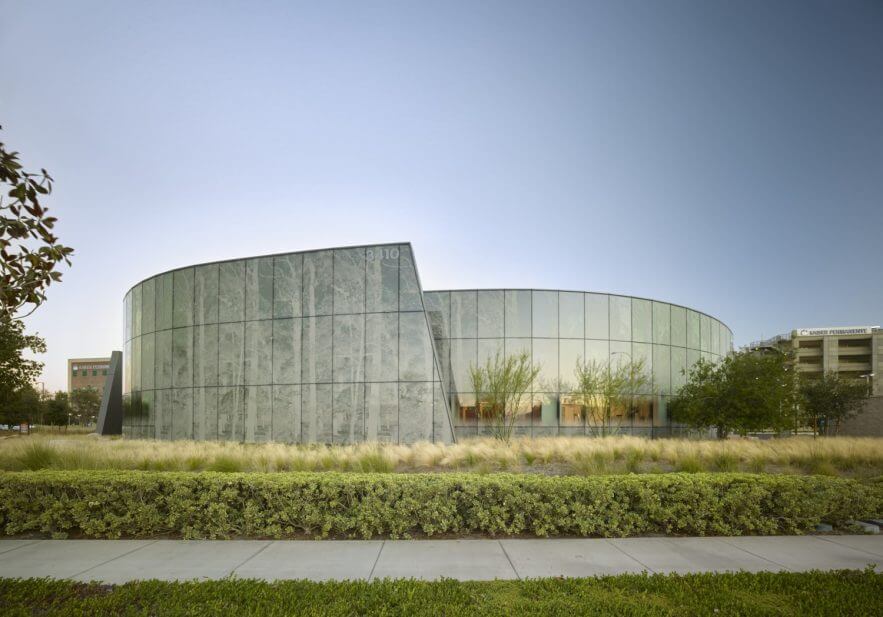 Tata Consultancy Services, Software Development Campus
Kolkata, India
The campus encompasses 2.1 million SF of space housing more than 16,000 employees. Spread across a 40-acre site, the design of the campus focuses on the important role courtyards play in traditional architecture, specifically the role they play in fostering community interactions. As such, the entire site – including the buildings themselves – is filled with courtyards, dynamic building scales framing the courtyards, and a diverse sequence of landscaped spaces.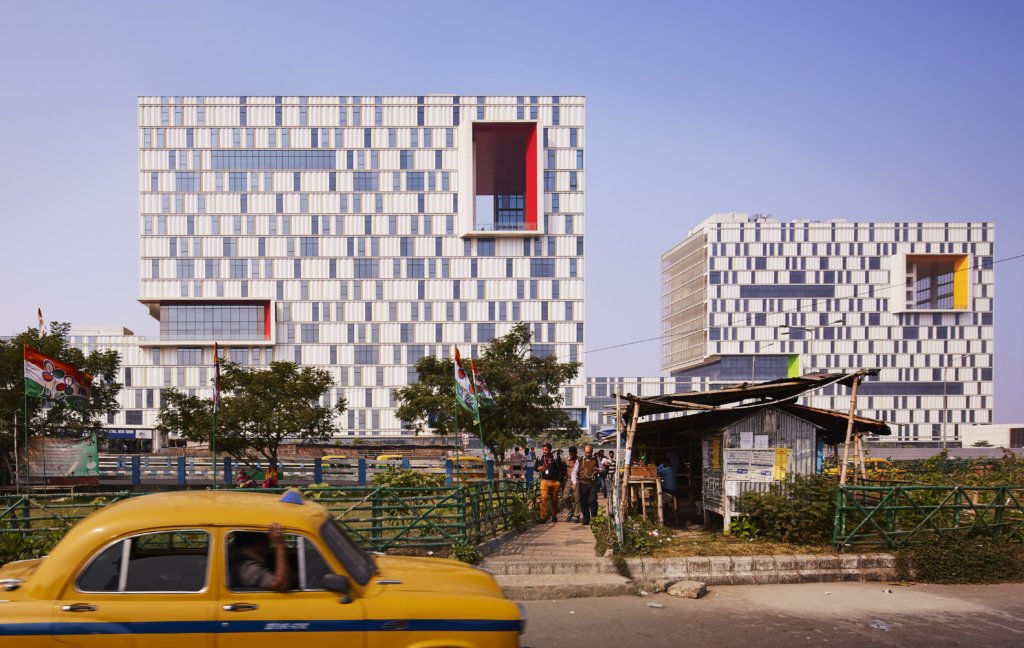 CJ Blossom Park
South Korea
Conceived as "The Only One," CJ Blossom Park is a world-class R&D headquarters for CJ Corporation that repositions the company's operations into a new interdisciplinary format to increase efficiency, create a culture of integrated innovation and accelerate speed-to-market.