Our Mehrdad Yazdani recently presented as part of AIA New York's Cocktails & Conversations series at the Center for Architecture in New York City. The dialogue series pairs pairs an architect with a critic, journalist or architectural historian to discuss current architecture design issues over cocktails. Mehrdad was joined by Sam Lubell, a staff writer and contributing editor to The Architect's Newspaper for the conversation.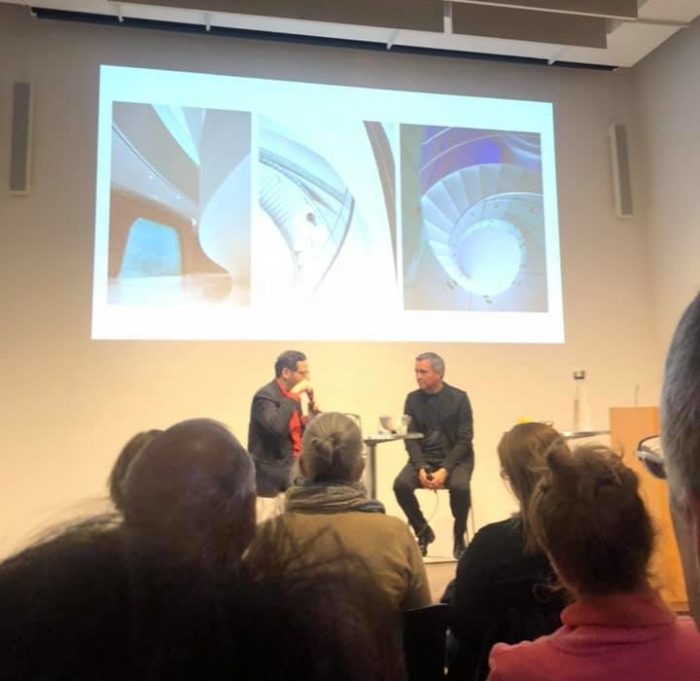 During the conversation, Mehrdad highlighted numerous topics and projects that have defined his career. As both the Director of the Yazdani Studio of CannonDesign and a Principal at CannonDesign, Mehrdad practices at the intersection of the large office and small studio, developing a reputation for design excellence within the often-challenging realm of public architecture. Just three years after earning his Masters of Architecture from Harvard's GSD, Progressive Architecture named him as one of the world's top emerging architectural designers.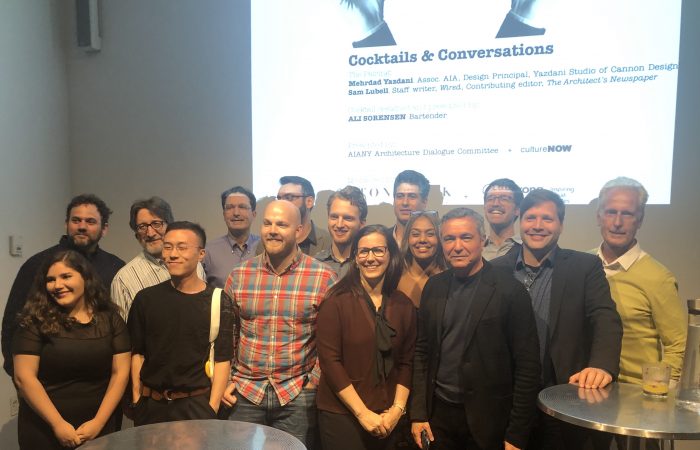 Yazdani's recent work for educational, institutional, and cultural clients has been named by both Fast Company and The New York Times as among the most innovative in the nation. He also champions a design vision that crosses cultural and geographic boundaries, incorporating local customs, technologies, and materials into award-winning work in Korea, China, India, and the Middle East. Across the globe, Yazdani's work exhibits the delicate balance between art and function. His recent project work includes CJ Blossom Park in South Korea, Jacobs Medical Center in La Jolla, CA, Lassonde Studios in Salt Lake City, UT among other dynamic projects.