EdSurge celebrates the University of Utah's Lassonde Studios in a new piece titled, "Live, Learn, Launch: How a Radical Live-Work Space is Igniting Campus Innovation." As the piece notes, "universities have been investing heavily in building multi-purpose spaces that provide opportunities for students to imagine, prototype, fail and retool their way to profound learning experiences. But the University of Utah has gone a step further, intentionally blending learning, making and living spaces. In the process, it has ignited entrepreneurial innovation on its campus and potentially created a new template for others to design educational spaces that drive deep learning."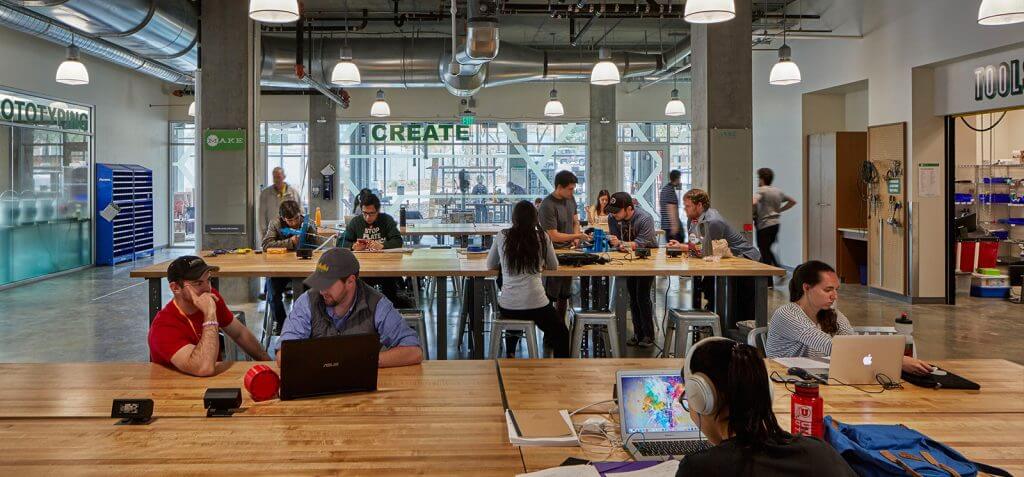 A breakthrough entrepreneurial education building that blends students residences with a 20,000 sf innovation hangar, Lassonde Studios has helped University of Utah quintuple the number of student startups on campus, vault into the top 10 for entrepreneurship in U.S. News & World Report, Princeton Review, and Bloomberg rankings, and launch the first and only Master of Business Creation degree – in just two years since it opened. It has created a first-of-its-kind learning experience as Troy D'Ambrosio, executive director of the the Lassonde Entrepreneurship notes, "our students are not reading case studies – they are the case study."
The full EdSurge article can be read online. Here are key excerpts:
O

n the link between entrepreneurship and student life
"While there is a lot of research on new modes of learning, the exact link between entrepreneurship and students' living spaces had not been tested," says Mehrdad Yazdani, the lead designer and director of Yazdani Studio for CannonDesign, a design firm tapped by the university to spearhead the effort to design the cutting-edge space. "So, we decided to create a new typology for what a live-work space could be."
The outcome: Lassonde Studios, an education center in the middle of campus where students can live, learn and launch companies. The center combines student residences with a 20,000-square foot Neeleman Hangar, open to any student on campus from 7am to 1am.
"On one end there is a shop with a saw and a 3-D printer. On the other side there is a cafe," says Troy D'Ambrosio, executive director of the Lassonde Entrepreneur Institute, which oversees the studio space. "In the middle, there's a baby grand piano. Every now and then someone will sit down and play beautiful music with people standing around."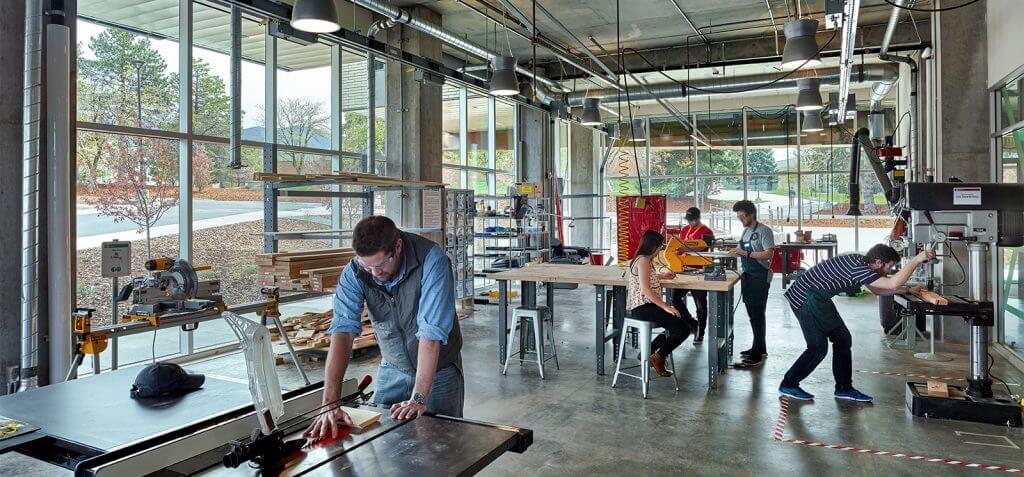 The Studios are home to 400 students and offer over 20 student-driven programs that range from business-planning competitions to support groups for artists-as-entrepreneurs and product designers targeting medical innovation.
The results speak for themselves. Since Lassonde Studios opened in 2016, the number of startup teams formed on campus has quintupled to 504 today. On its inaugural rankings for top business schools, Bloomberg Businessweek now ranks the university's full-time MBA program the second best in the nation for entrepreneurship—right behind Stanford but ahead of UC Berkeley and MIT.
On the line between living, learning and launching
While the Neelman Hangar is open to the public, the residential spaces are designed with an eye for variations in the live-work continuum. There are lofts that allow entrepreneurs to live with their startup teams. There are groups of 20 single-occupancy suites—called pods—that offer individual private spaces linked to shared kitchens and adjoining workspaces. Each floor has a theme, ranging from sustainability and global impact to games and digital media.
The "beauty" of living in such a community is "being able to connect with the people around you in a much more professional and friendship-based sense," says Logan Erikson, an entertainment arts and engineering student. "The way the building is laid out, people just naturally bump into each other."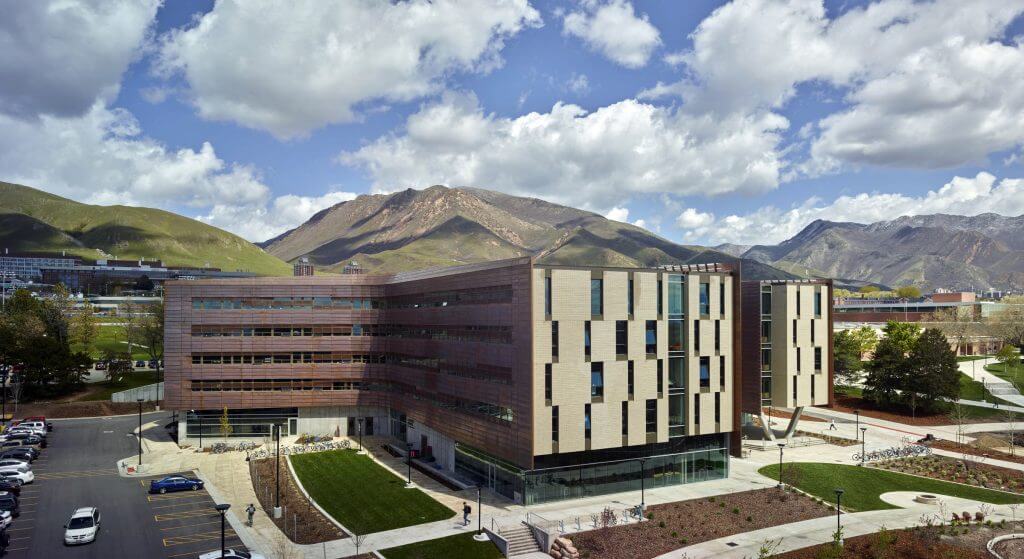 "The line between living, thinking, collaborating, and making are blurred," says Yazdani. At Lassonde Studios, "if you get up at 2 a.m. and have an idea and want to act on the idea, you don't have to wait until the maker space opens."
CannonDesign aimed for a space that functioned as a platform for engagement.
"Normally you write the program and then design the building. We designed the building in a way that told us what programming we should have," says Yazdani. "We made a lot of spaces raw. The furniture is purposefully eclectic to make you put your feet on it. Those are things that were carefully orchestrated to allow students to feel liberated to act on their instincts 24/7."