The Principal – an emerging architecture design publication – has profiled Mehrdad Yazdani and the Yazdani Studio of CannonDesign in a new Q+A feature piece. As both a design principal for our national practice and the director of the Yazdani Studio, Mehrdad is one of the most respected architects in the world. He, his studio and CannonDesign have led recent breakthrough projects including Lassonde Studios, Jacobs Medical Center, Museum of Tolerance, Tata Consultancy Services Software Campus, Kaiser Permanente Kraemer Radiation Center among others.
The current issue of The Principal is not yet available online. Here is an excerpt:
What interesting projects is the studio working on currently?
Our team is excited about a number of ongoing projects including four high-rise residential and hotel towers in Dubai. Two of the towers are located in the city's downtown while the other two are part of a new development at Dubai Creek. These are our studio's first towers in Dubai, so we can't wait to see them completed over the next two years. We also recently completed our design of a 40,000 sf exhibition at the Museum of Tolerance in Jerusalem. The fabrication process has begun with anticipated completion in 2019.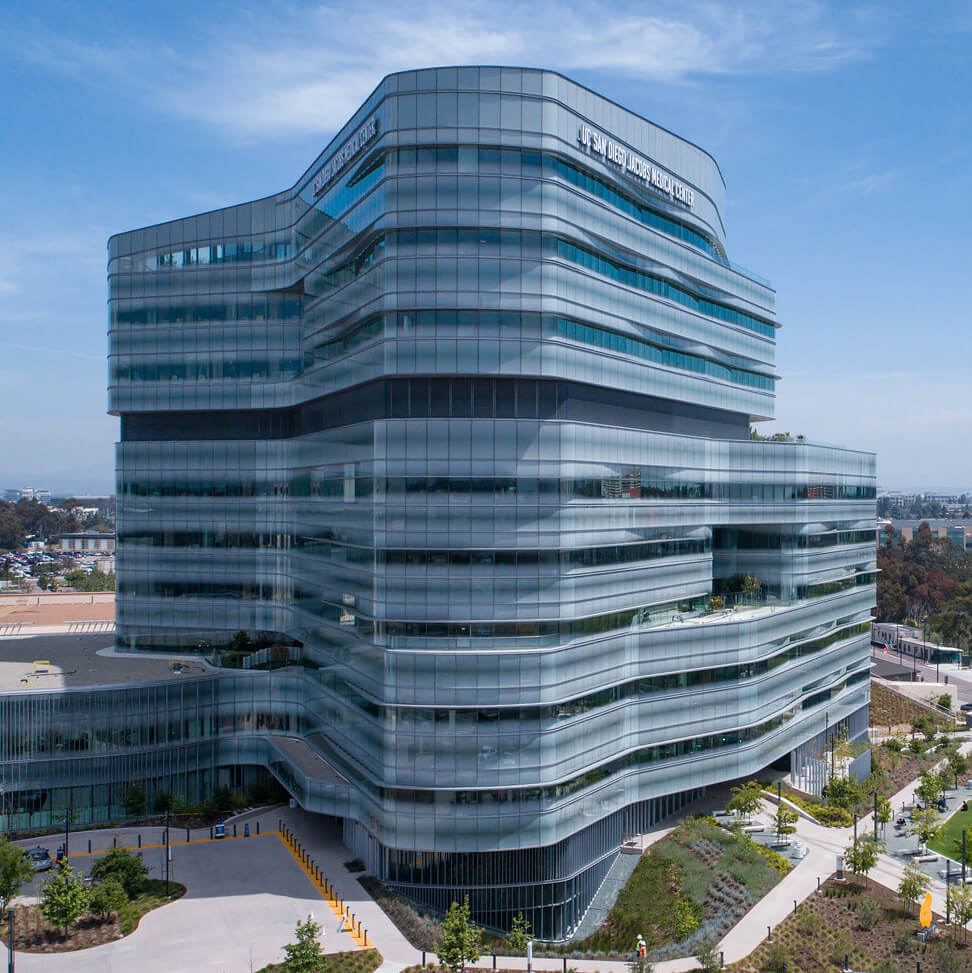 Three recently completed projects we're extremely proud of are the Lassonde Studios at University of Utah, Jacobs Medical Center at UCSD and CJ Blossom Park in South Korea. Lassonde Studios is a first-of-its-kind building that combines student residences with a 20,000 sf entrepreneurial hangar where students live, learn and launch companies. Open just two years, the building has helped the university quadruple the number of student-led startups on campus. Jacobs Medical Center – the first hospital the Studio had designed –  elevates patient experience through thoughtful design, technology integration and embracing nature and has won numerous prestigious design awards. And CJ Blossom Park is a novel research and design center for CJ Corporation that was named the 2018 Lab Building of the Year.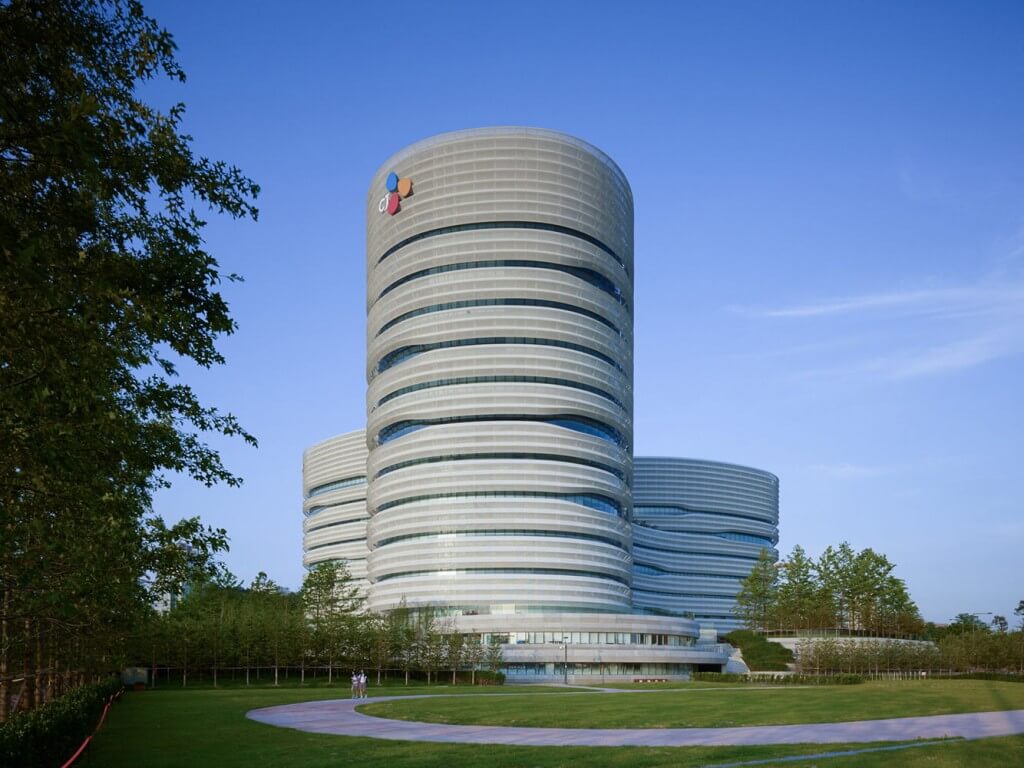 Other current projects include a new Math and Science Building for Santa Monica College, a remodeling and expansion of the Museum of Tolerance in Los Angeles, a new Global Neurosciences Institute in Philadelphia and a new Medical School for Kaiser Permanente in Pasadena, CA.
Can you talk about your passion for sketching and how you still leverage it as design becomes more tech-driven?
For me, sketching is both a passion and a vital creative tool. My interest in drawing really stems from my schooling. I took several drawing and painting classes during middle and high school and wanted to pursue a career in the arts but my father didn't think I'd be able to shape a future in that field – so I began to look into architecture, which ignited a passion that has never weakened in 40 years.
Through my introduction to architectural drawing, I began to sketch and paint more tectonic and architectural forms. My sketching was one of the leading reasons I was accepted into the University of Tehran and then when I moved to the United States, it became a signature element of my work at the University of Texas Austin.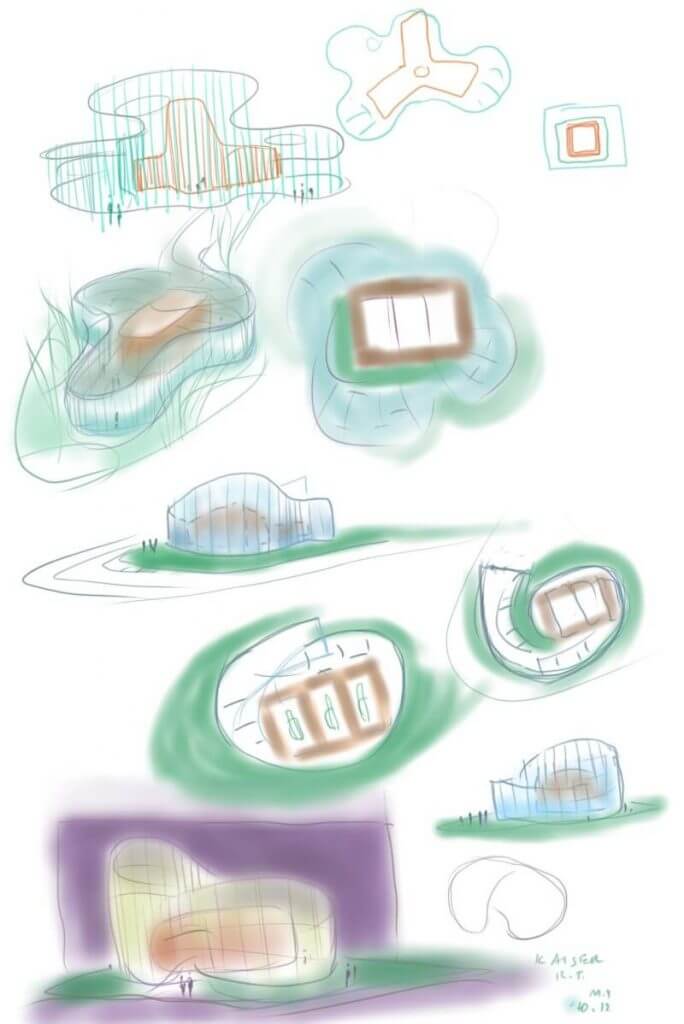 During my senior year of undergraduate studies, I began carrying a sketchbook that became a personal diary of sorts for me. I would sketch things I saw around me, forms that inspired me, ideas I wanted to document. I'm now on my 33rd sketchbook. While some of the sketches inspire my work and many have architectural dimensions, they're not replications of buildings. They're more personal — a lens into how I see the world. While I direct a design studio that's on the cutting-edge of design technology and computational design, I still sketch and convey my ideas to my team through sketching.
Starting a few years ago, I started to also sketch on a tablet. This helps me communicate my ideas to my team wherever I go. I still sketch in my sketchbooks – usually 45 minutes a day – and I still paint, but using the tablets empowers communications and idea sharing. In my mind, if you're a designer, you need to be connected to these creative pursuits on a daily basis.  Sketching keeps me sharp and ready for creative discovery.