A new profile from Architect's Newspaper highlights the Yazdani Studio of CannonDesign's unique place in the design profession – at the nexus of small boutique studio and large design firm. The piece – Yazdani Studio of CannonDesign offers new model for how architects work – establishes that "In a radical move in 2000, Mehrdad Yazdani established the Yazdani Studio under the larger umbrella of CannonDesign. The shuffle surprised many architects – as the move created a firm within a firm, established to be both part of CannonDesign and at the same time somewhat separate. This allows the Yazdani Studio to explore design ideas that were distinct and somewhat unusual when compared to most of the buildings coming out of the large architectural and engineering practice at the time."
The piece goes on to highlight Yazdani's background, current project portfolio, and the ripples his "studio within a studio" have had across the profession. The full article can be read online and below are key excerpts:
On the intersection of boutique and large global practice
The Yazdani Studio offers an innovative model for designer-centered ateliers, one where an architect can work with the security of a large practice and the flexibility of a boutique operation…Creating the Yazdani Studio was a paradigm shift from how large integrated A/E firms had been working. Typically, if design was a high priority, a firm might promote one or two individuals to positions of authority and design leadership. These architects set design direction, lead clients and internal teams, and win national design awards, yet none have studios in their name.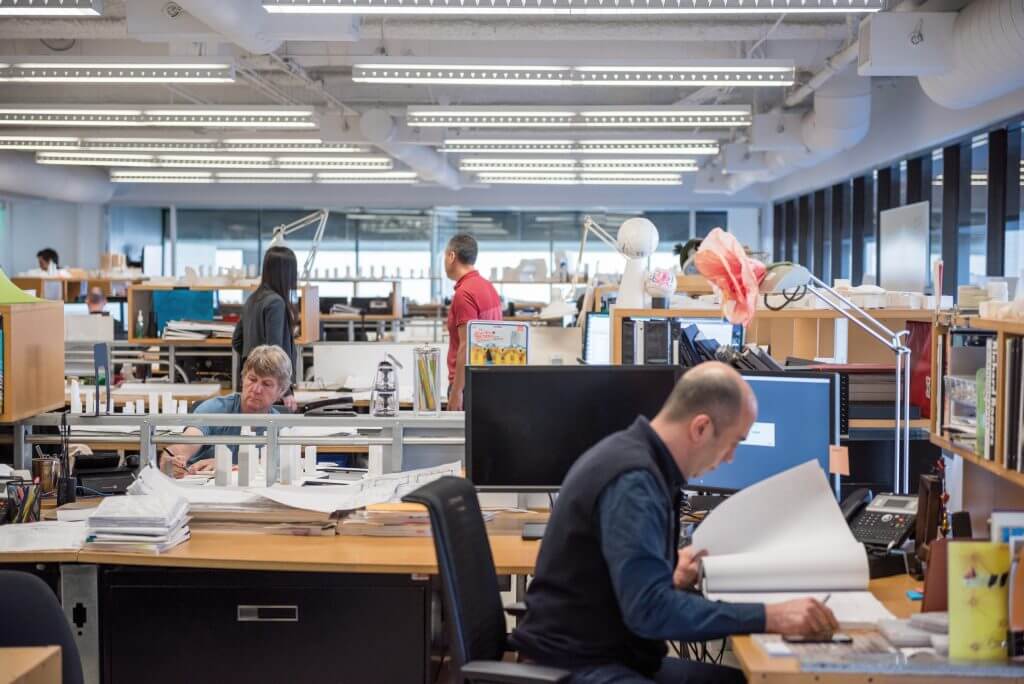 On breakthrough global projects
EMAAR Properties selected the Yazdani Studio of CannonDesign to design two major towers. The design frames the Santiago Calatrava-designed Observation Tower at Dubai Creek Harbour City, now under construction. EMAAR Properties gained international recognition when they developed the Burj Kalifa, the 160-story mixed-use tower that is the tallest building in the world, designed by Adrian Smith, then of SOM. The Yazdani Studio-designed towers are 60 and 65 stories totaling 2,240 SM. They serve as both a focal point and a gateway to the Dubai Creek Harbour.