CLAD Global has published an extensive interview with Mehrdad Yazdani focused on Design creativity, a wonderful renaissance of the public realm and what it's like to work at the nexus of small boutique design studio and large national practice.  In it, one of Mehrdad's many points echoes, "the design community needs to lead the way in helping cities address issues" challenging the long-term success of great public spaces.
The full article can be read online, below are key excerpts:
On Civic Resurgence
"Across the world, cities with downtowns that had come to resemble ghost towns are welcoming all different types of people, activity and opportunity. This civic resurgence is an exciting moment for architects and landscape designers – it compels our most innovative work. Urban centres are often plagued by limited space, congestion, high construction costs, and so even the smallest interventions, like transforming a redundant parking area into a sidewalk seating area or a small park, require us to address these constraints and require high levels of creative energy.
On the Yazdani Studio of CannonDesign's current work
Yazdani heads his own laboratory for exploration and experimentation, Yazdani Studio, within the international architecture firm CannonDesign in order to "leverage the best attributes of a small design studio with the resources and reach of a global practice" The firm's cultural and leisure designs include proposals for the Armenian American Museum in Glendale, California and the Bollywood Museum in Mumbai's Film City. He is currently working on projects including four high-rise residential and hotel towers in Dubai, a remodelling and expansion of the Museum of Tolerance in Los Angeles and a new Global Neurosciences Institute in Philadelphia.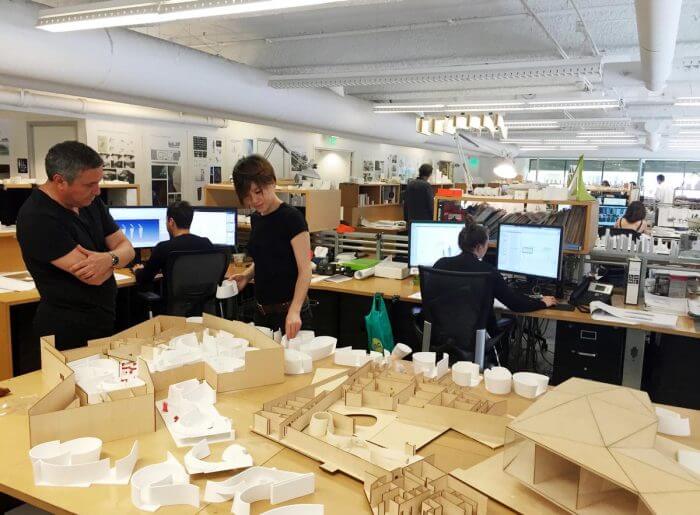 On the Studio's place in CannonDesign
The Yazdani Studio is a homegrown team of creative individuals who work with me on a wide range of projects and advance research and experimentation in the firm. We have embraced the singular culture of CannonDesign and its values, and while I direct the Yazdani Studio, I am also a design principal and a member of CannonDesign's board of directors, so my responsibilities overlap.
"While the Yazdani Studio is based in CannonDesign's LA office, we operate as a separate platform, and monitor our performance independently. We're responsible for acquiring projects and executing them around the world, helping to strengthen the larger firm and vice versa."