A new article from Dezeen features the innovative design of UC San Diego Health's Jacobs Medical Center. Titled "CannonDesign creates sculptural glass hospital in southern California," the article highlights the building's unique curvilinear form, how landscape and nature have been incorporated throughout, and the modern amenities in patient rooms. The story extensively features both exterior and interior images of the hospital along with several quotes from design principal, Mehrdad Yazdani.
The full article is available online, but here are key excerpts:
"The health centre blurs the boundaries between research and healthcare delivery while elevating patient care experiences through creative technology integration, access to nature and beautiful interior and exterior spaces," said Mehrdad Yazdani.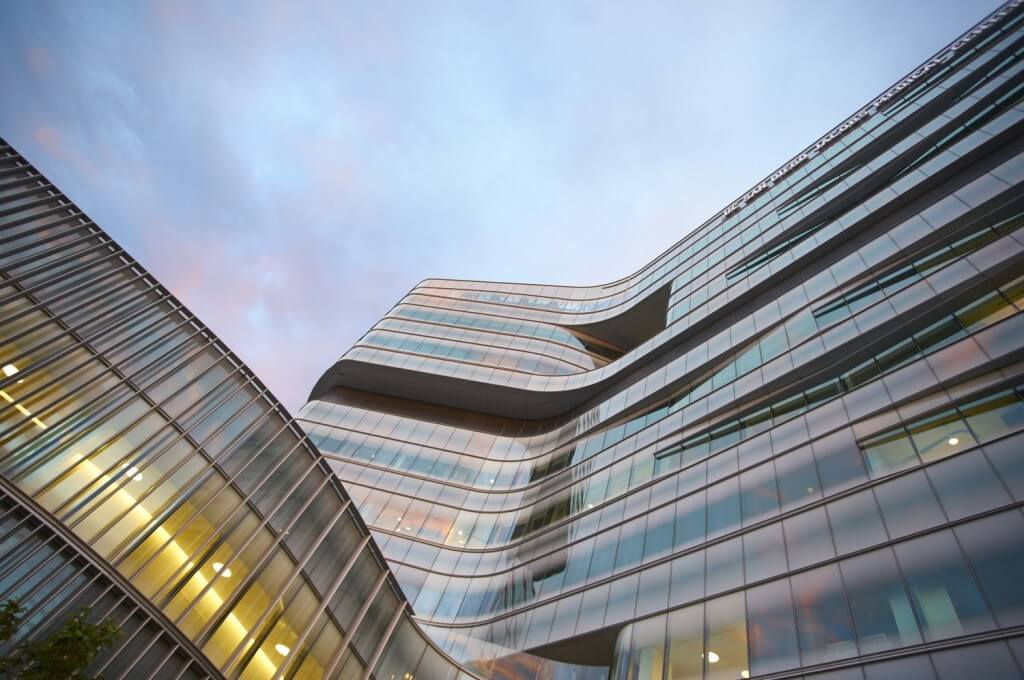 The 10-storey building is composed of irregularly shaped floor plates that are arranged in a way that creates cantilevers and setbacks. The building's curvilinear form was driven by the placement of patient units, according to the firm.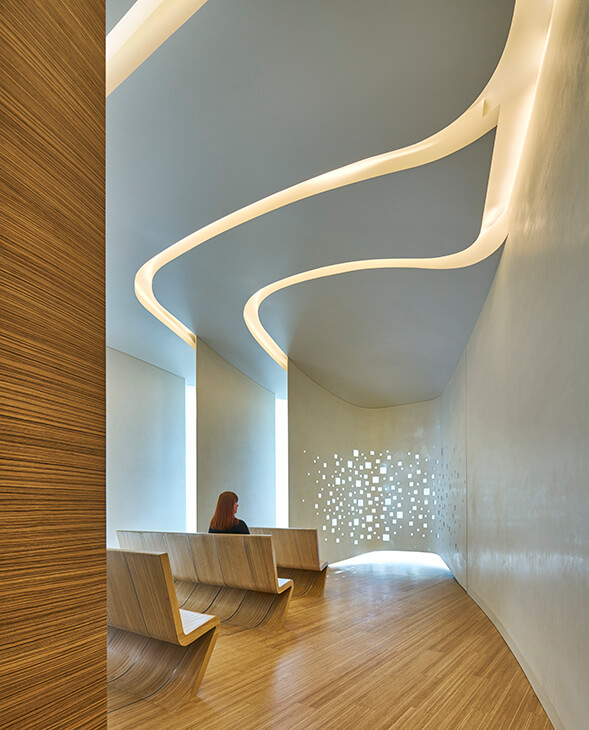 "The geometry creates a subtle continuous flowing curve of the exterior – a dynamic form that changes as one passes around the building's perimeter," the team said.
In certain public areas, such as the lobby and chapel, ceiling planes are carved away to form sinuous alcoves with lighting. In corridors, the team created curved corners, which enable patient beds to move more easily through the space.
"The organic nature of the exterior translates to the interior to create an intentional and natural flow," the studio said. "As much as possible, right angles were avoided."