Business Insider recently posted an extensive photo feature of Lassonde Studios with insights from Mehrdad Yazdani, Lynne Deninger and Troy D'Ambrosio, executive director of the Lassonde Entrepreneur Institute, as well as a current student resident. The piece outlines the inspiration behind the design of the facility, how we worked with the client to ensure design goals and residential needs were met, and how the space caters to student needs:
Deninger and Yazdani were going for a startup-like vibe that the students can make their own. "We were building a facility much like a library or a student union that was a crossroad, it was a destination, and it was a place where it catered to a wide range of students," Yazdani said.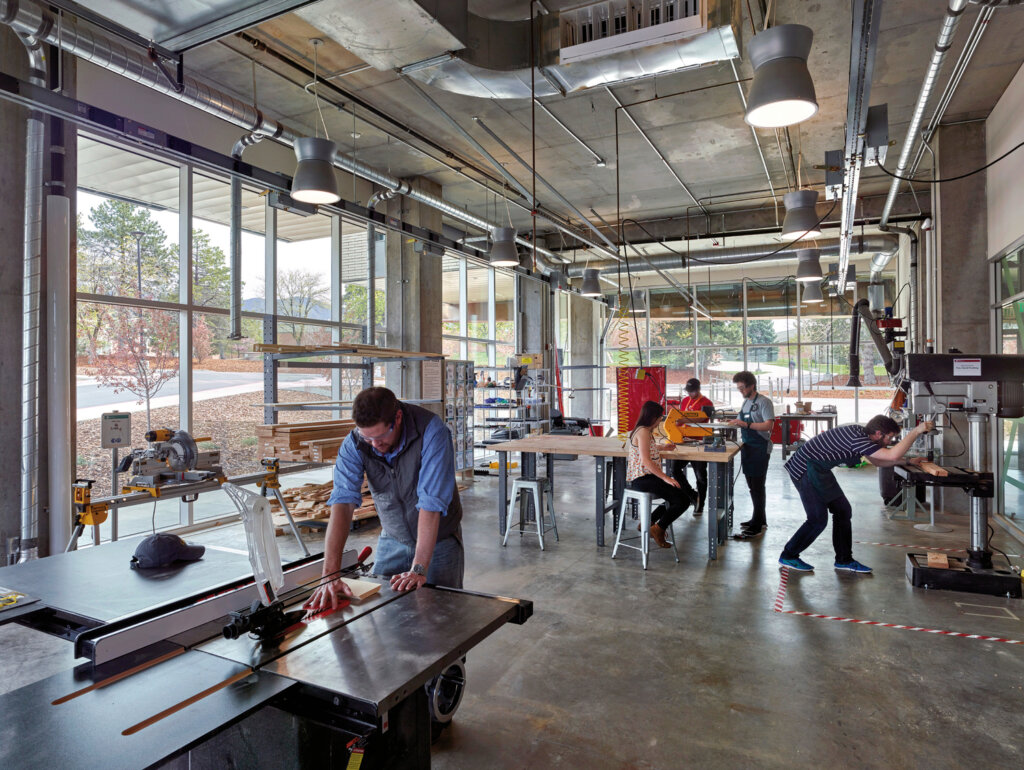 Troy Ambrosio provided background on how students can apply to live in the facility, and how it helps students interact and engage with each other while developing their respective projects/initiatives:
"We wanted to make it as open and porous as we possibly could and so the main floor of the innovation space is open to any student on campus, 24 hours a day," D'Ambrosio said… The common areas are popular spots to mingle. There are plenty of couches, tables, and booths, along with free laundry machines there. "It becomes like a water cooler, where students actually interact with each other while they're doing their laundry," D'Ambrosio said.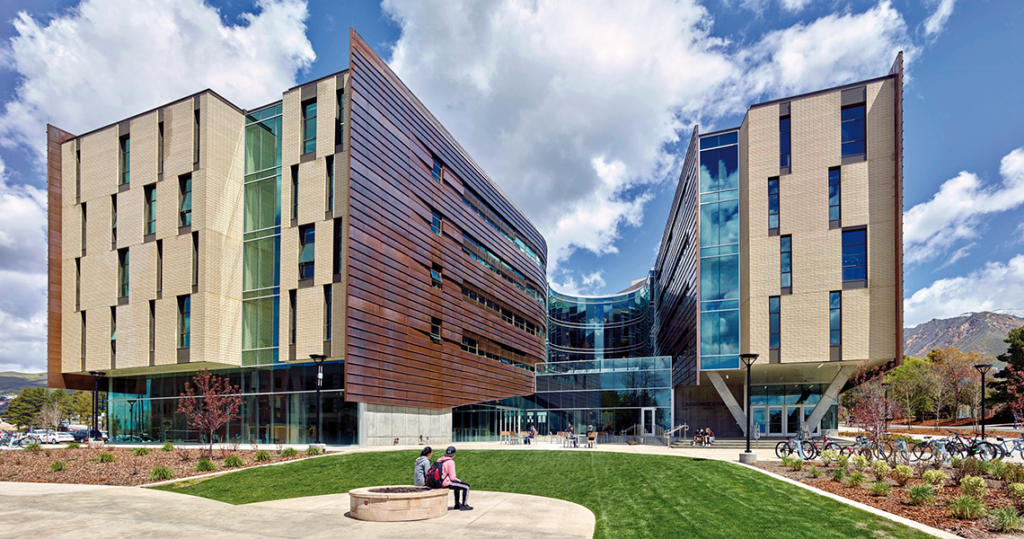 The piece also includes perspective from JoCee Porter, Lassonde student resident and founder of nonprofit Celebrate Everyday, on what it's like living in Lassonde:
"You walk around here and it's like, 'What are you working on?'" Porter told Business Insider. "'What's your side project?' People love to share what they're doing and love to help you out in your situation." … "If you need some motivation in your life or if you need to be surrounded by other motivated people, you'll definitely get it here," she said. "I know my future cofounder is going to be someone I met here."
Lassonde Studios was designed by EDA Architecture in association with CannonDesign. The full piece can be found here for reference.