UC San Diego (UCSD) Health's Jacobs Medical Center is profiled in the November Issue of Contract Magazine. The article highlights UCSD's integration of research with patient care and the multiple ways innovative technology enhances both the interiors and the patient experience. According to Contract, "With the arrival of the UC San Diego Jacobs Medical Center, a new bar has been set for contemporary hospital design."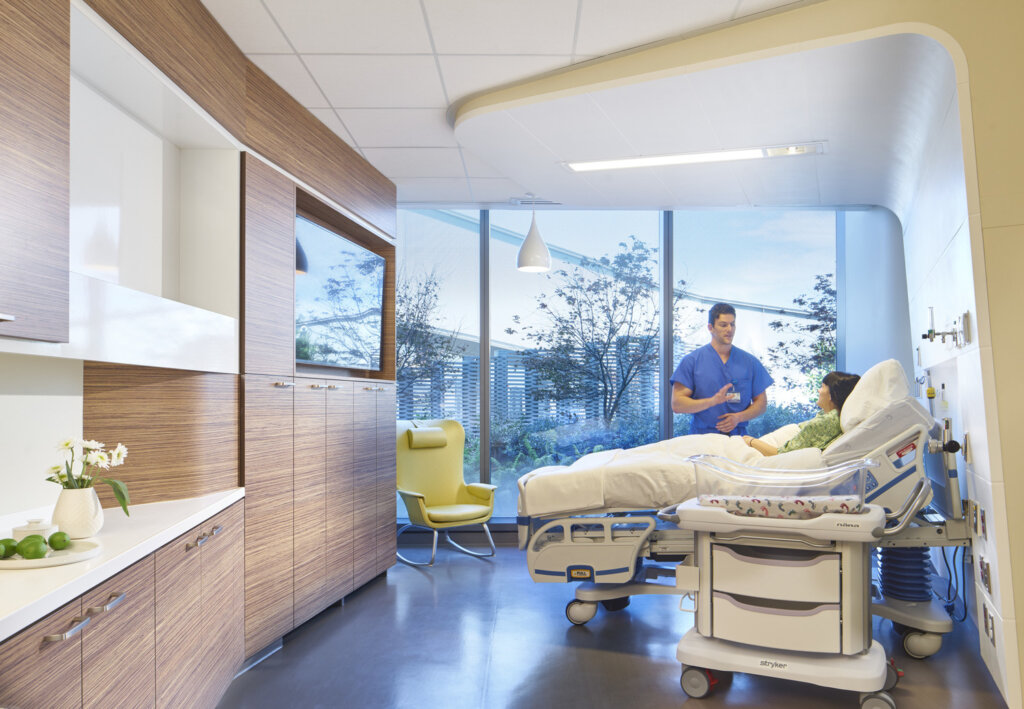 The article includes quotes from Brendan Kramer, chief administrative officer of operations at UCSD Health, who said, "Jacobs Medical Center was designed collaboratively with caregivers and builders to create a healing space that integrates groundbreaking research and discovery with world-class patient care."
Our Mehrdad Yazdani, Design Principal of the Yazdani Studio of CannonDesign, was also quoted several times throughout the article. "UC San Diego felt comfortable with CannonDesign's reputation for healthcare design and urged me to combine medical innovation with my studio's architectural vision."
The full story is available online. Below are key excerpts:
Interiors enhanced with technology
Patient rooms are outfitted with top-of-the-line finishes and technologies, including bedside iPads loaded with treatment schedules and medical records, as well as controls for lighting, window shades, and room temperature. Custom white headwalls are a sculptural focal point in each patient room. "The headwall's panels are removable, providing easy access to equipment and allowing the room to be flexible for patients' changing needs," Yazdani explains.
Integrating research with patient care
"Another important goal was to blur the boundaries between research and providing healthcare," Yazdani says. Offering bench-to-bedside service, Jacobs Medical Center connects to the Thornton Pavilion. It is also adjacent to the Altman Clinical and Translational Research Institute, and it will soon be linked with the nearby university research labs via an interstate-spanning bridge that is currently under construction.