Lassonde Studios of the University of Utah Lassonde Entrepreneur Institute made Architectural Digest's list of the best new university buildings around the world. Designed by Yazdani Studio of CannonDesign in collaboration with EDA Architecture and experts from CannonDesign's education practice, the facility was included within a group that "make the grade for state-of-the-art technology, adherence to historic detailing, and architecturally significant design."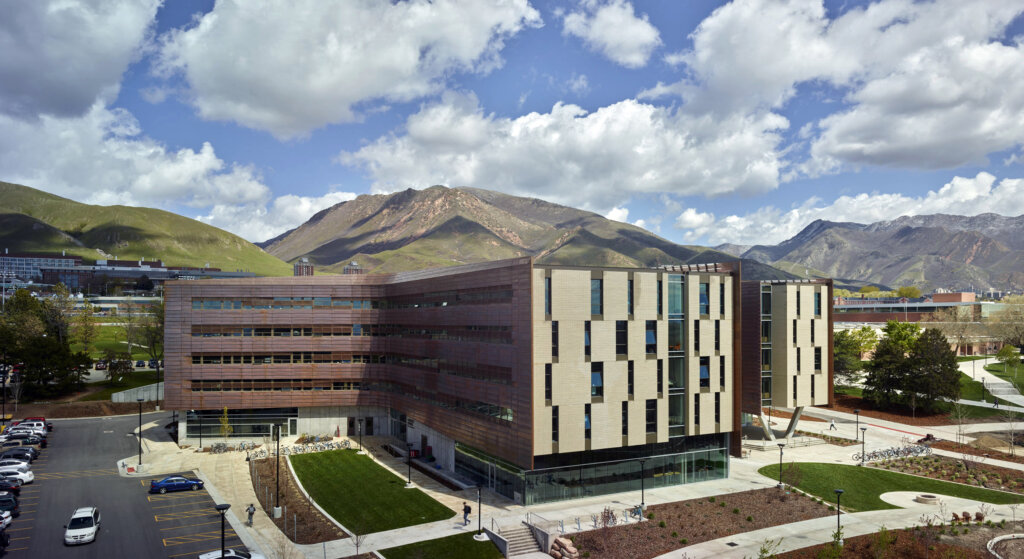 Opened in August 2016, Lassonde Studios empowers students across multiple grade levels and focus areas to live, learn and launch. In addition to state-of-the art features including 3-D printers, laser cutters, power tools and collaboration zones, the facility also houses more than 400 unique student residences and 20,000 square feet of "garage" space. Lassonde Studios offers students a creative, collaborative environment that helps them discover new ideas for the future.
The full piece from Architecture Digest can be found here for reference, and below is the feature on Lassonde Studios.
Lassonde Studios, University of Utah
One of the first design elements guests of the University of Utah's Lassonde Studios will notice is an all-copper façade. The $45 million project by Yazdani Studio of Cannon Design opened in August 2016, and its copper exterior is made to fade and change color as it ages. Lassonde Studios is part of the Lassonde Entrepreneur Institute, a division of the Eccles School of Business, and its innovative design was made to attract the brightest young entrepreneurs to the university. The structure is built on a grid system, which will allow rooms to be easily reconfigured as demands for the space fluctuate.