The Yazdani Studio of CannonDesign is a laboratory for exploration and experimentation in architecture. Established upon the reputation and leadership of award-winning designer Mehrdad Yazdani, the studio leverages the best attributes of a small design studio with the resources and reach of our global practice.
The studio includes a diverse team of architects, designers, 3-D artists, technical specialists, and creative thinkers entirely committed to pushing the boundaries of design—from refining concepts of sustainability to the application of radically new technologies and urban initiatives.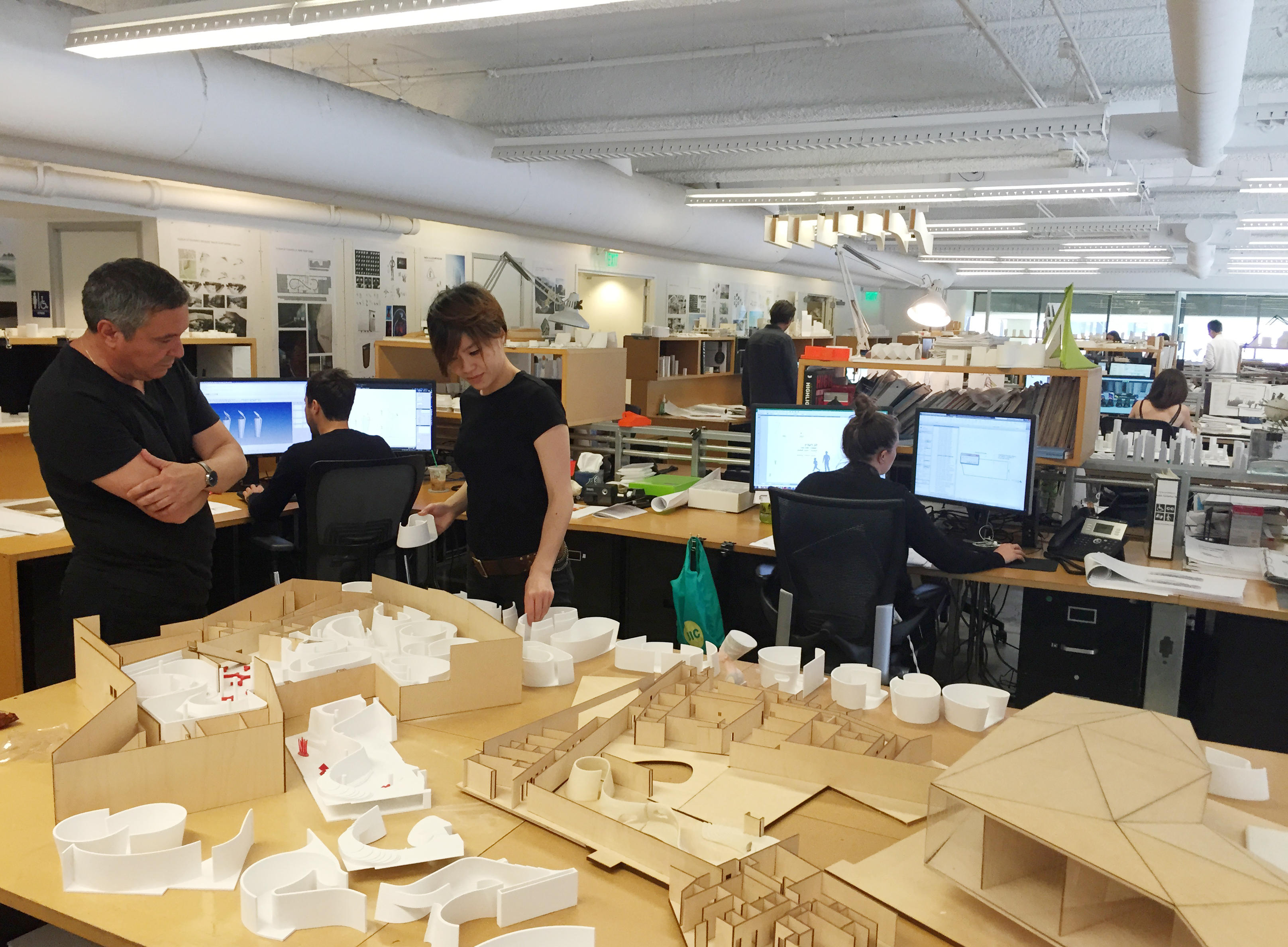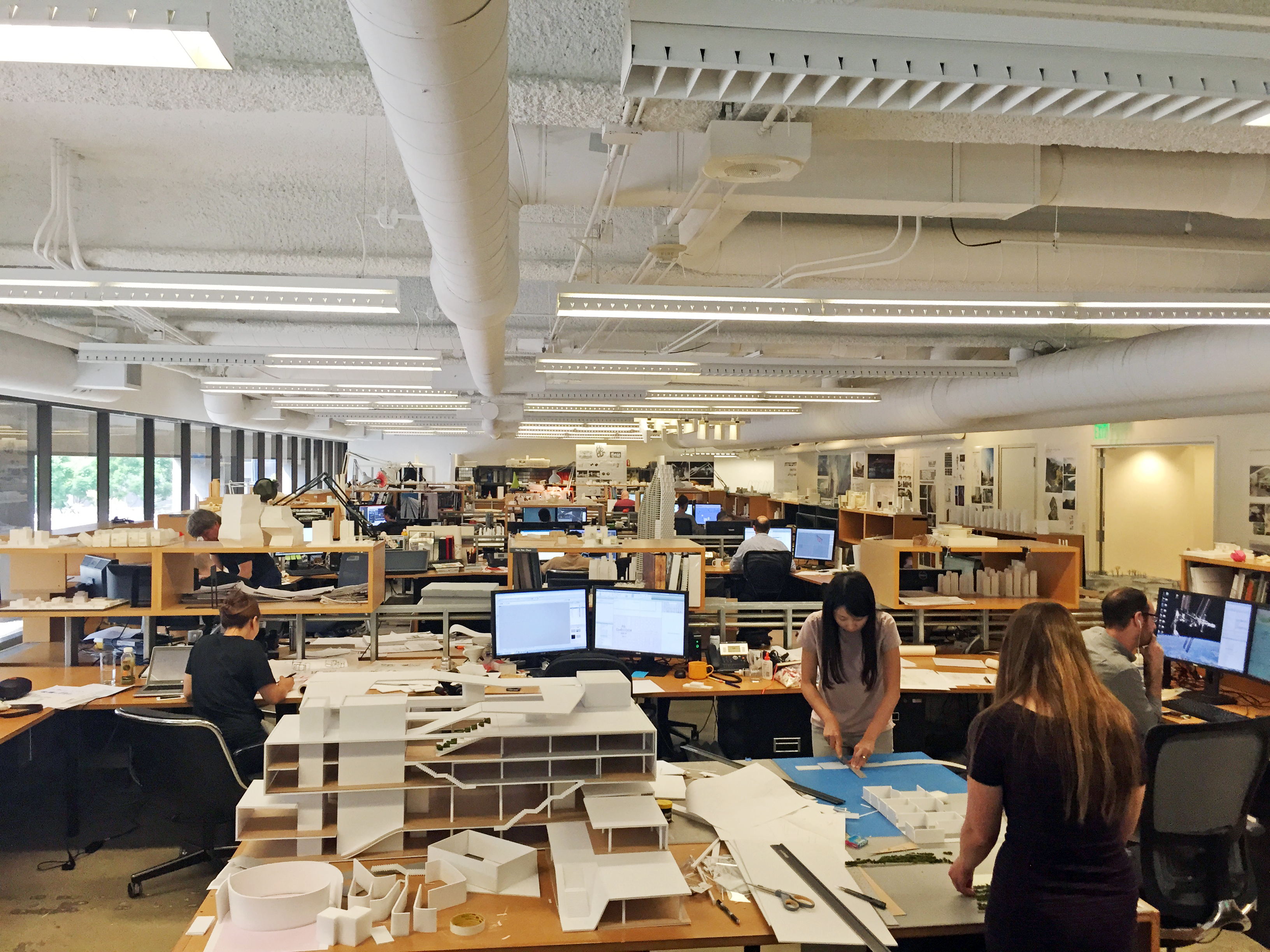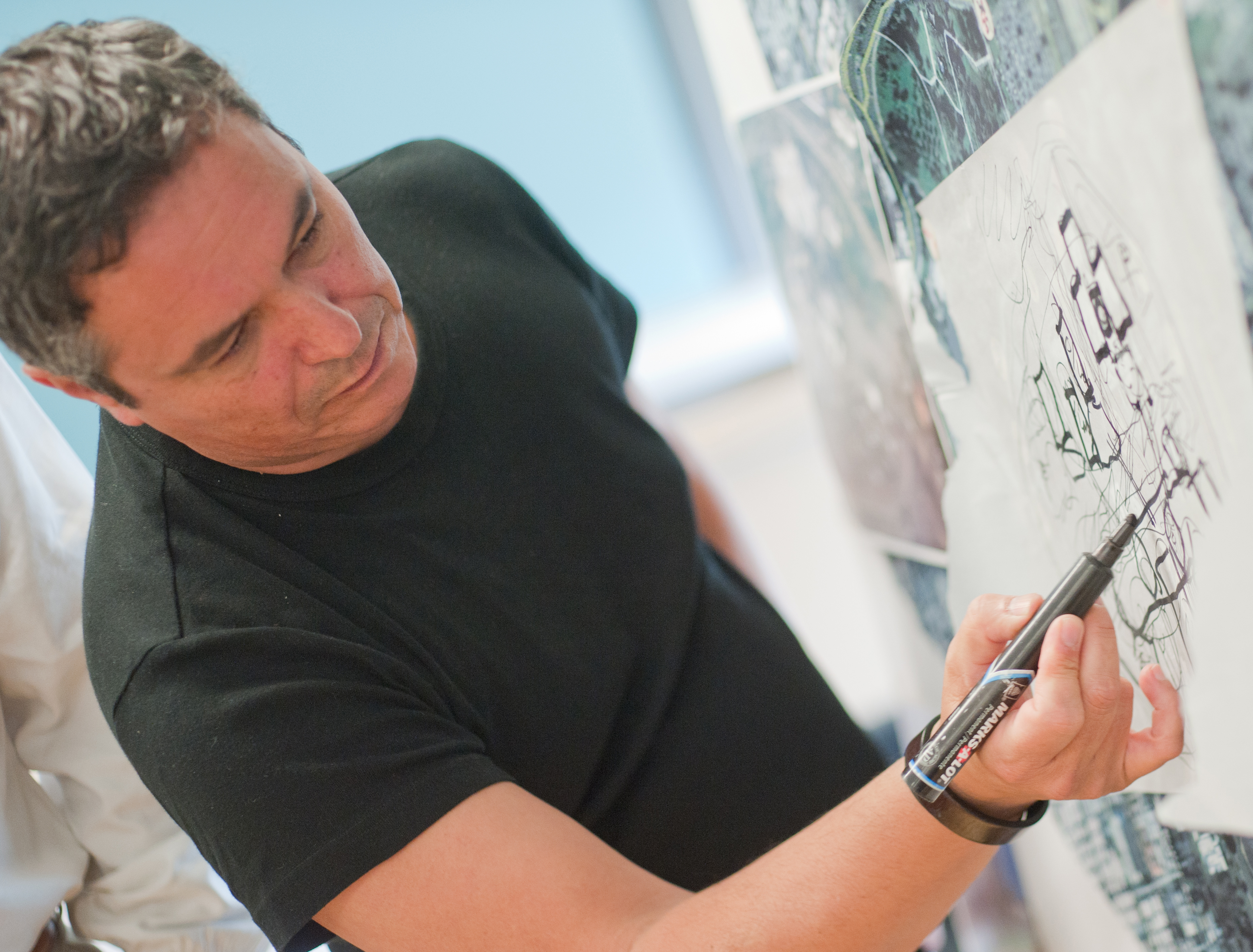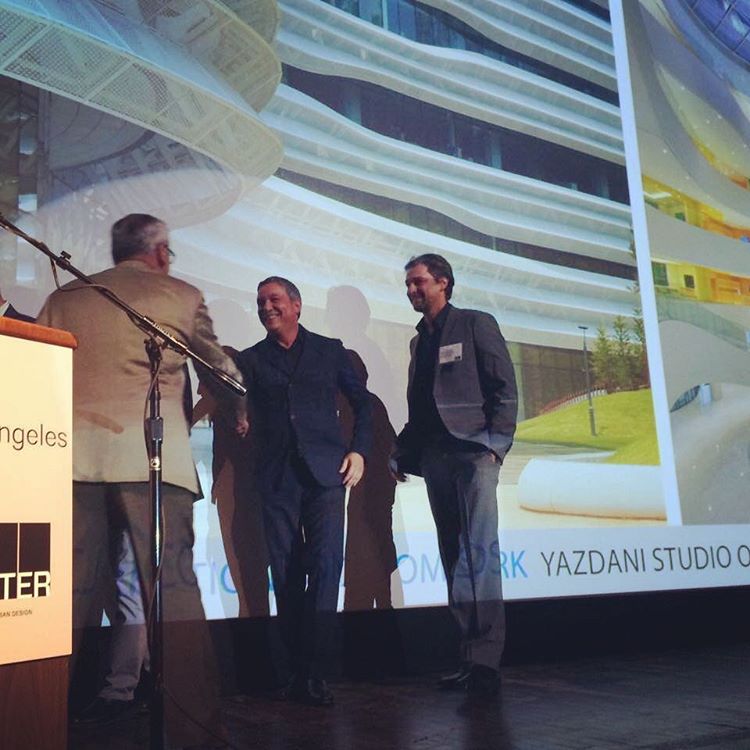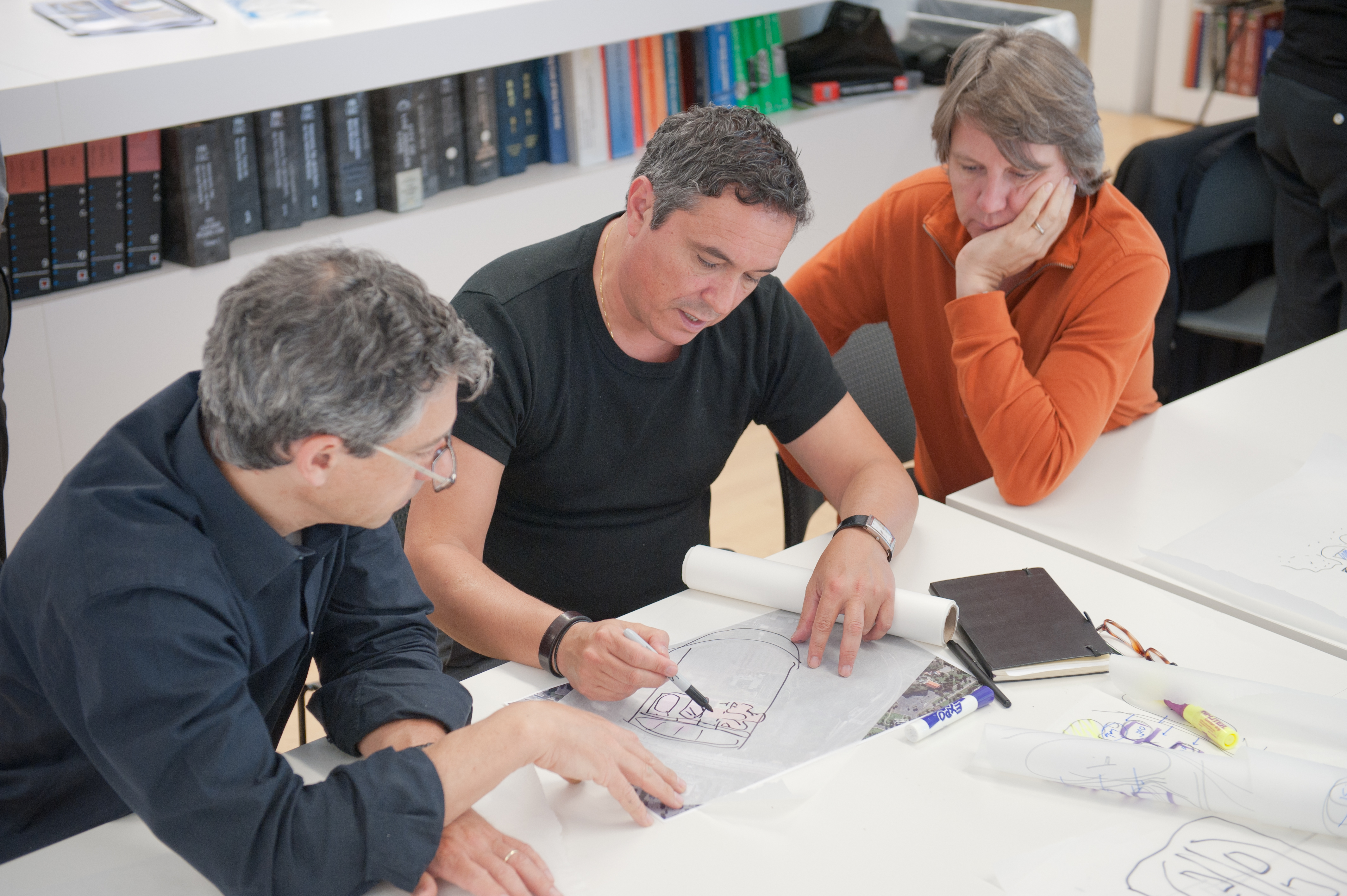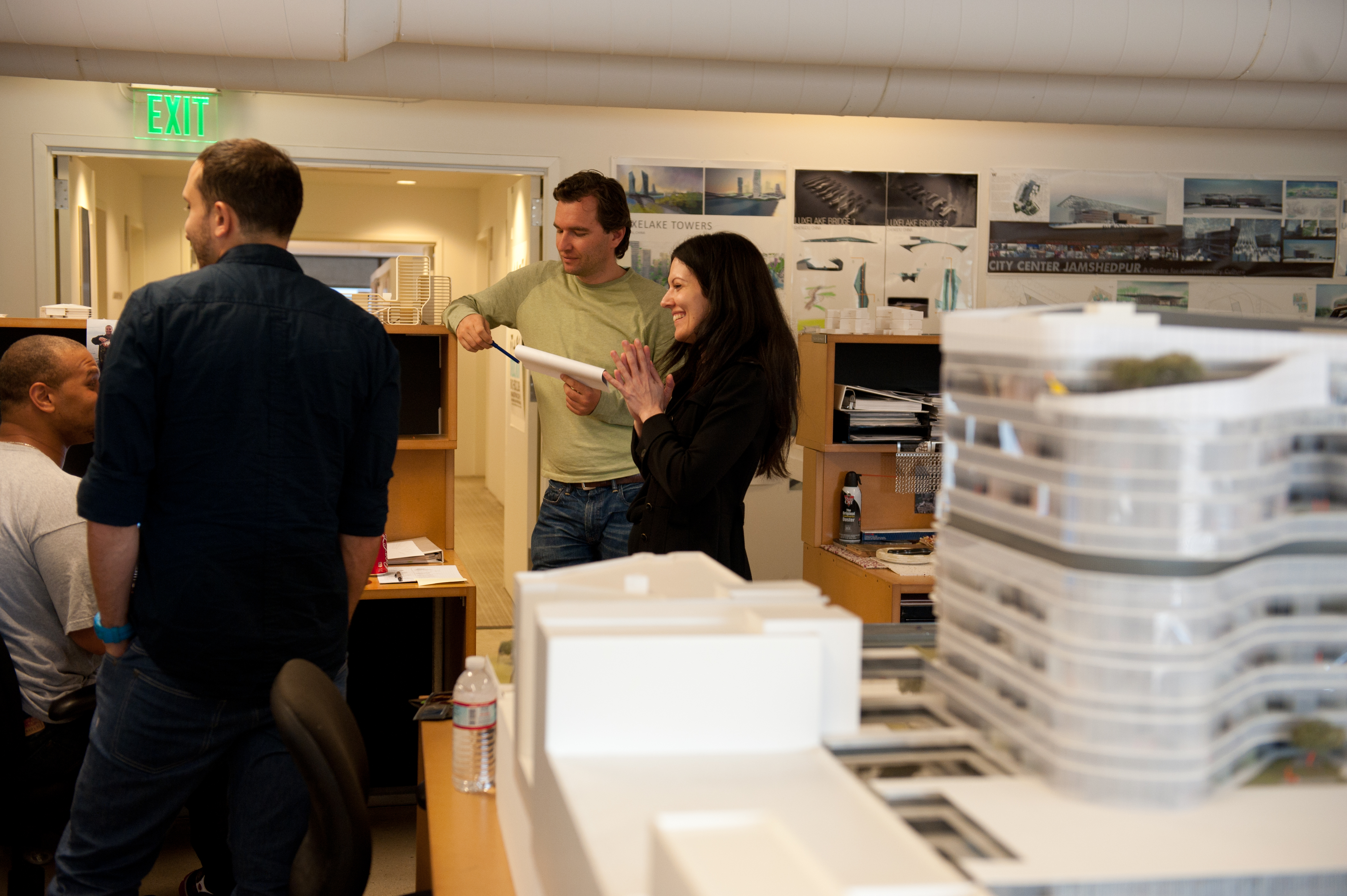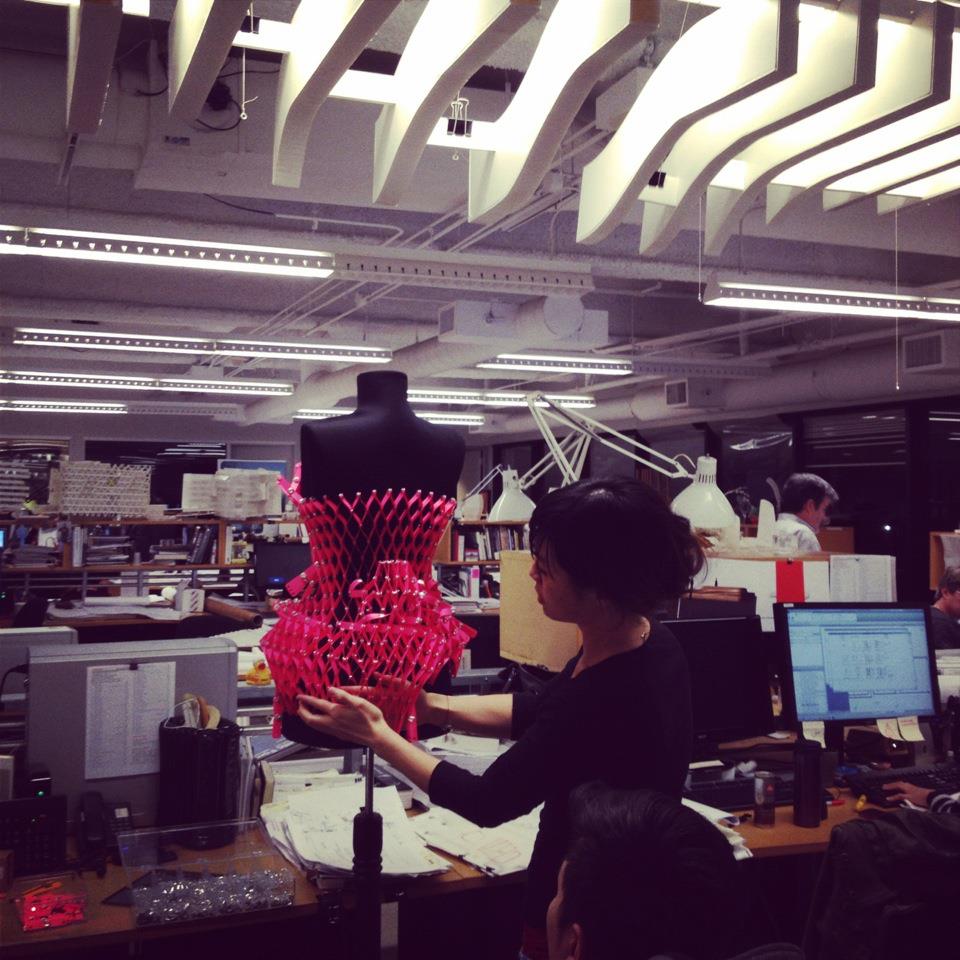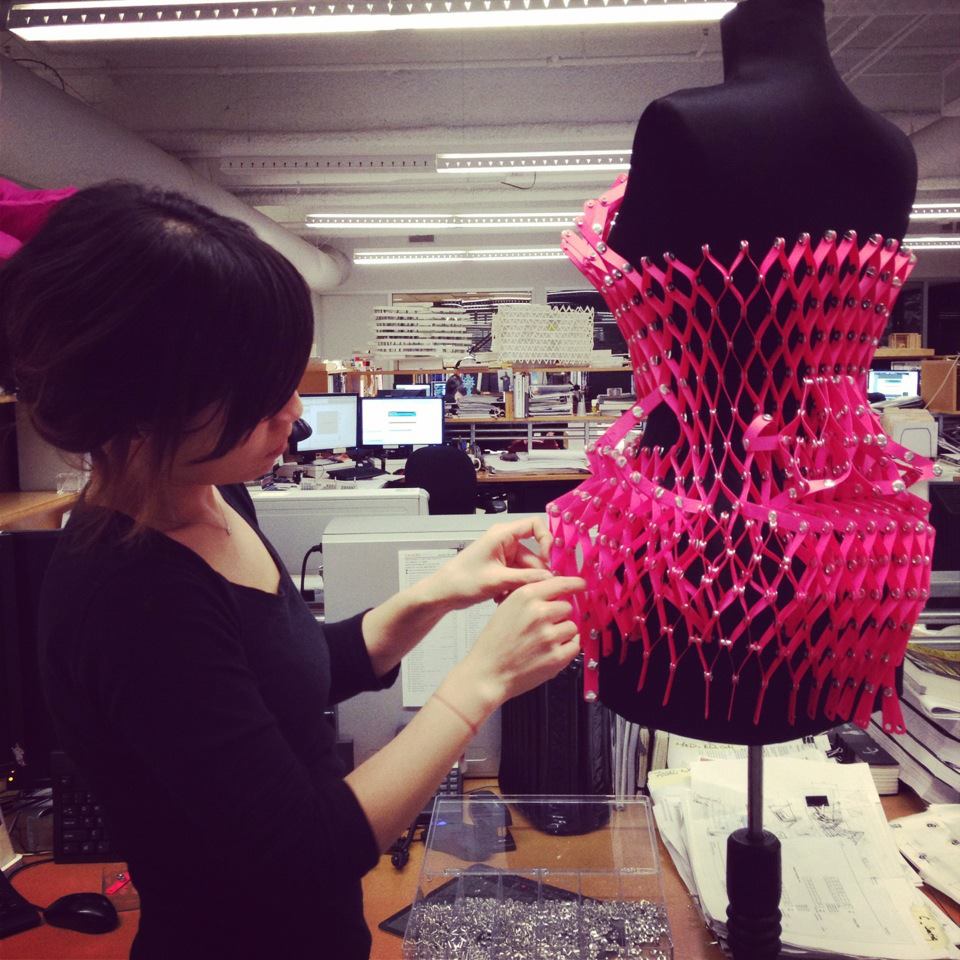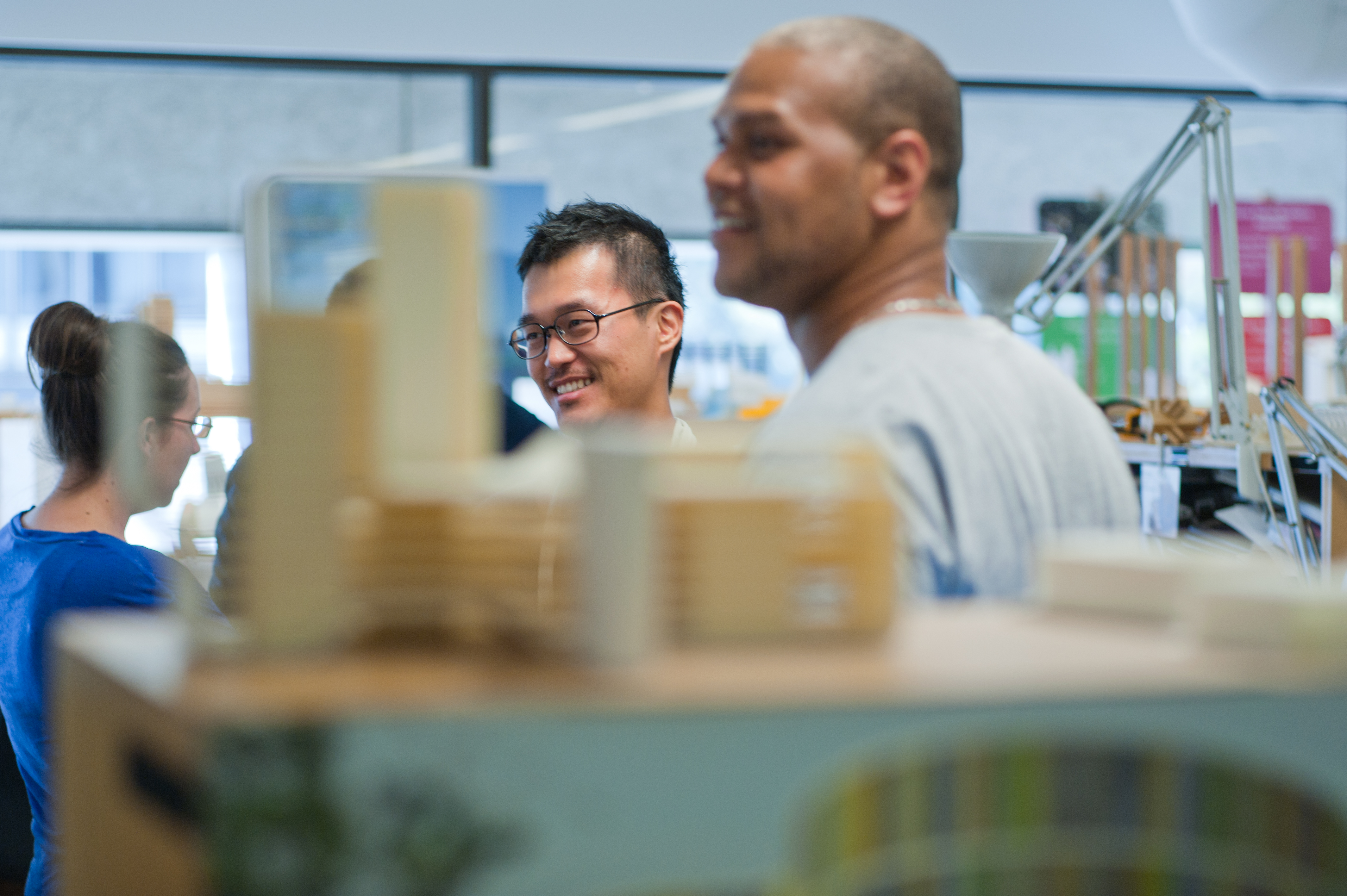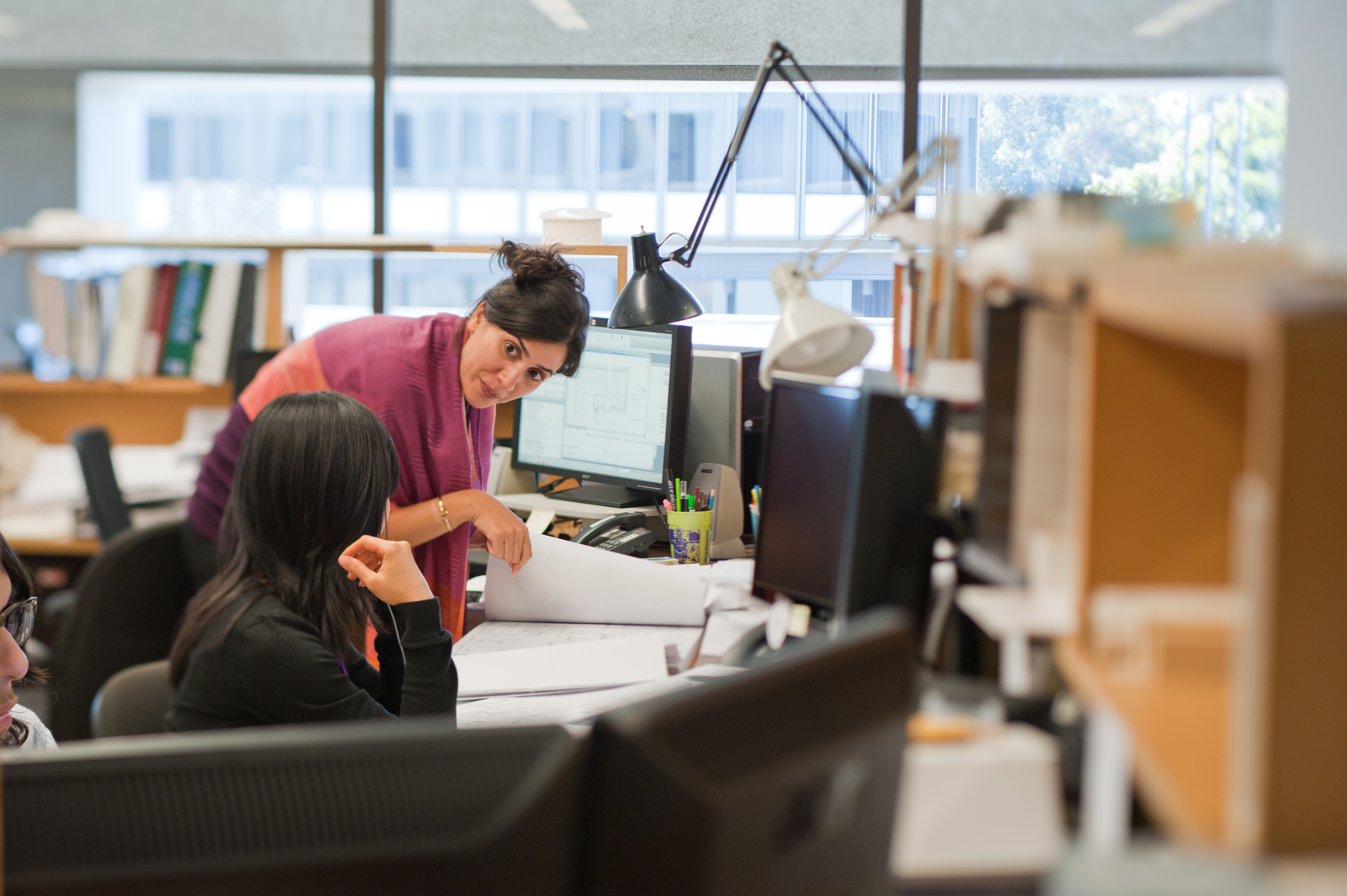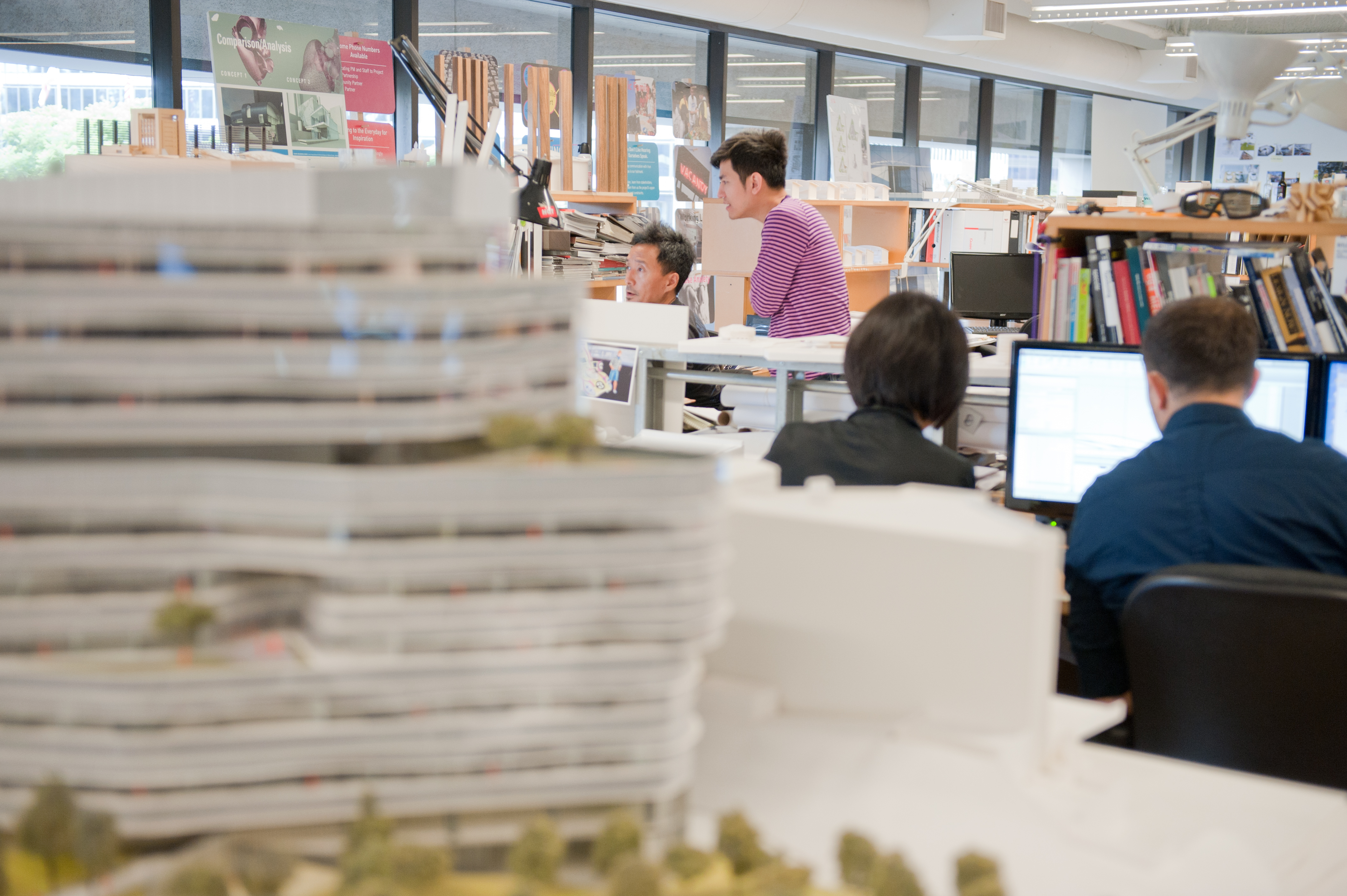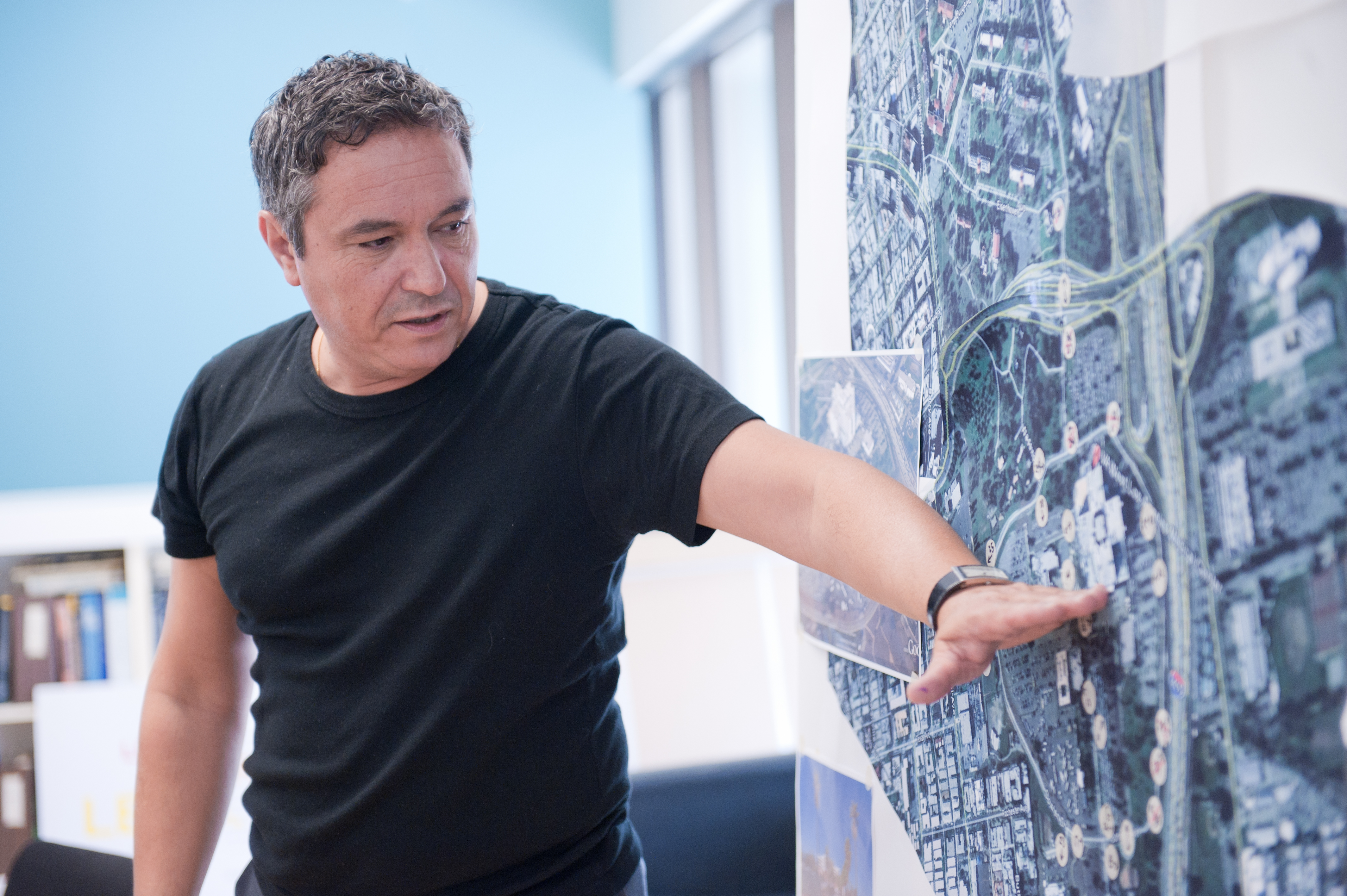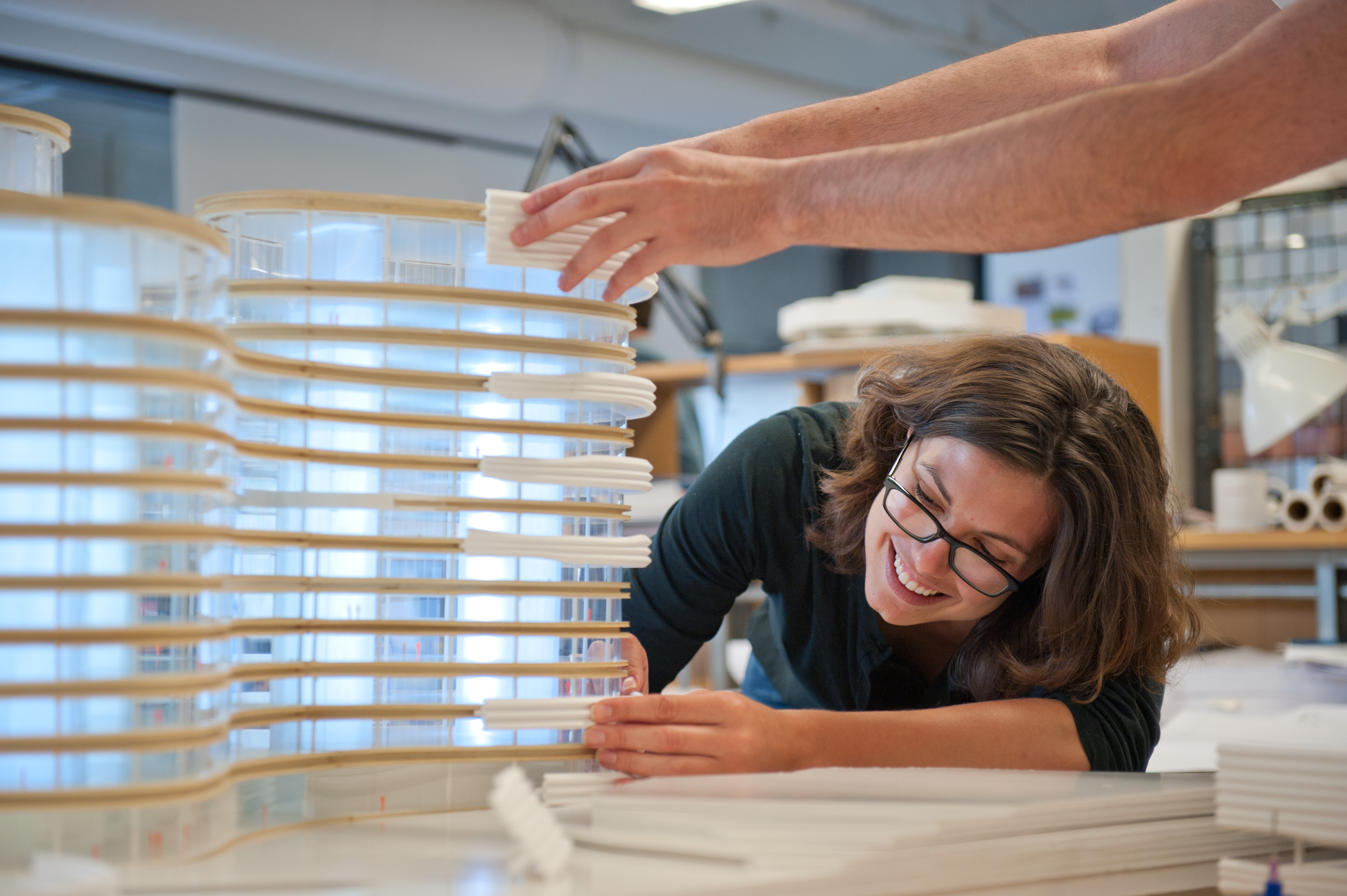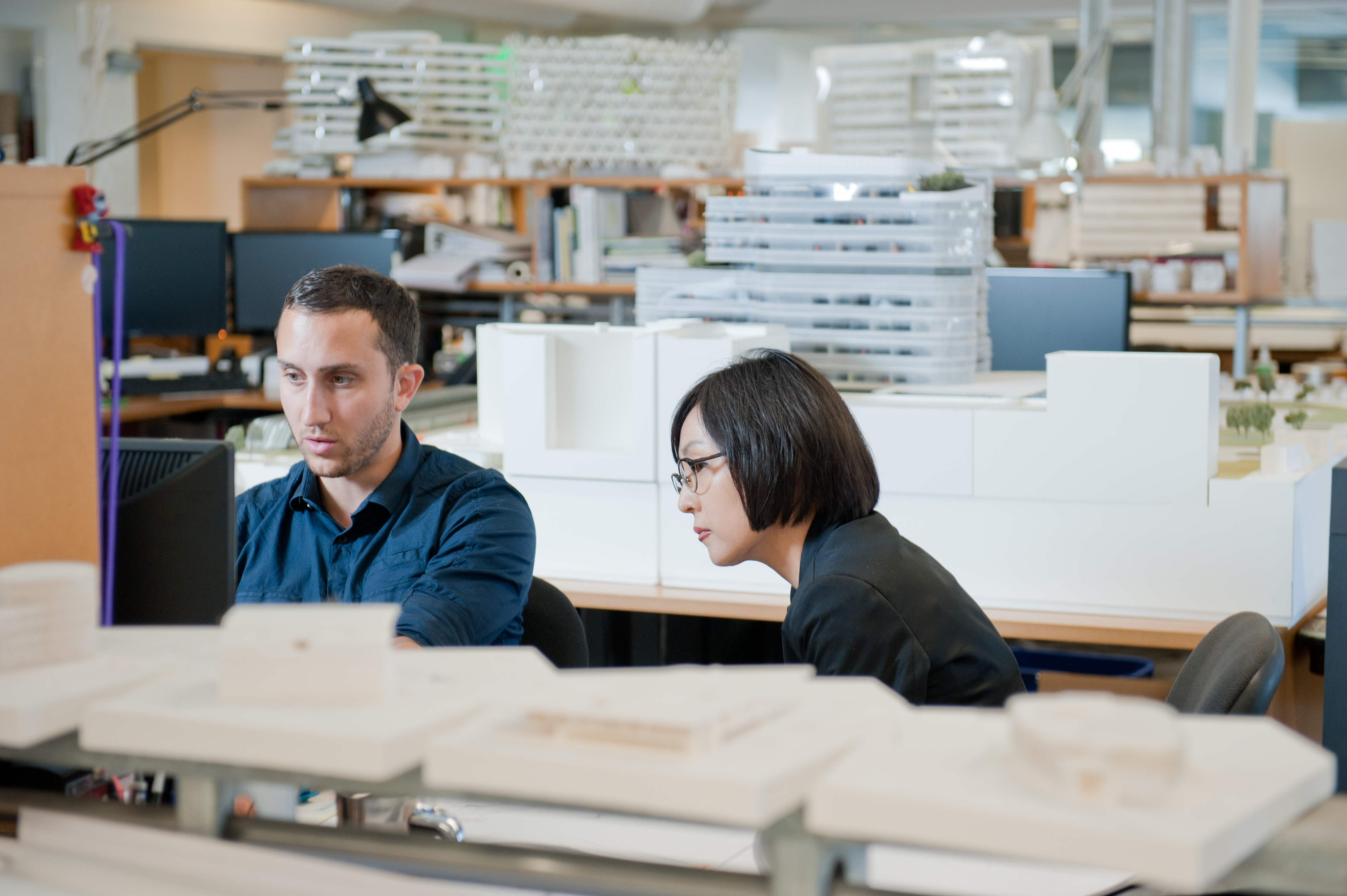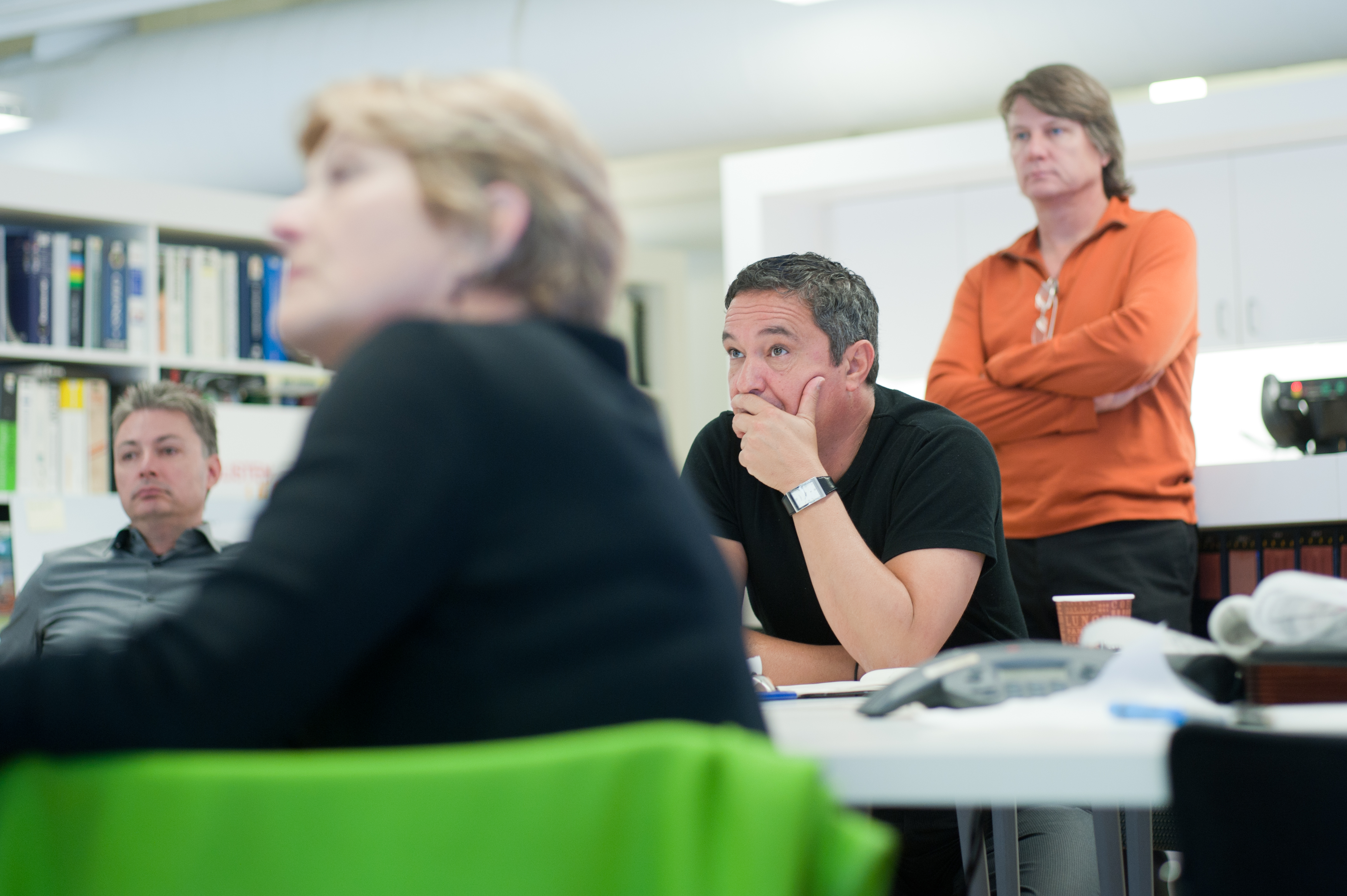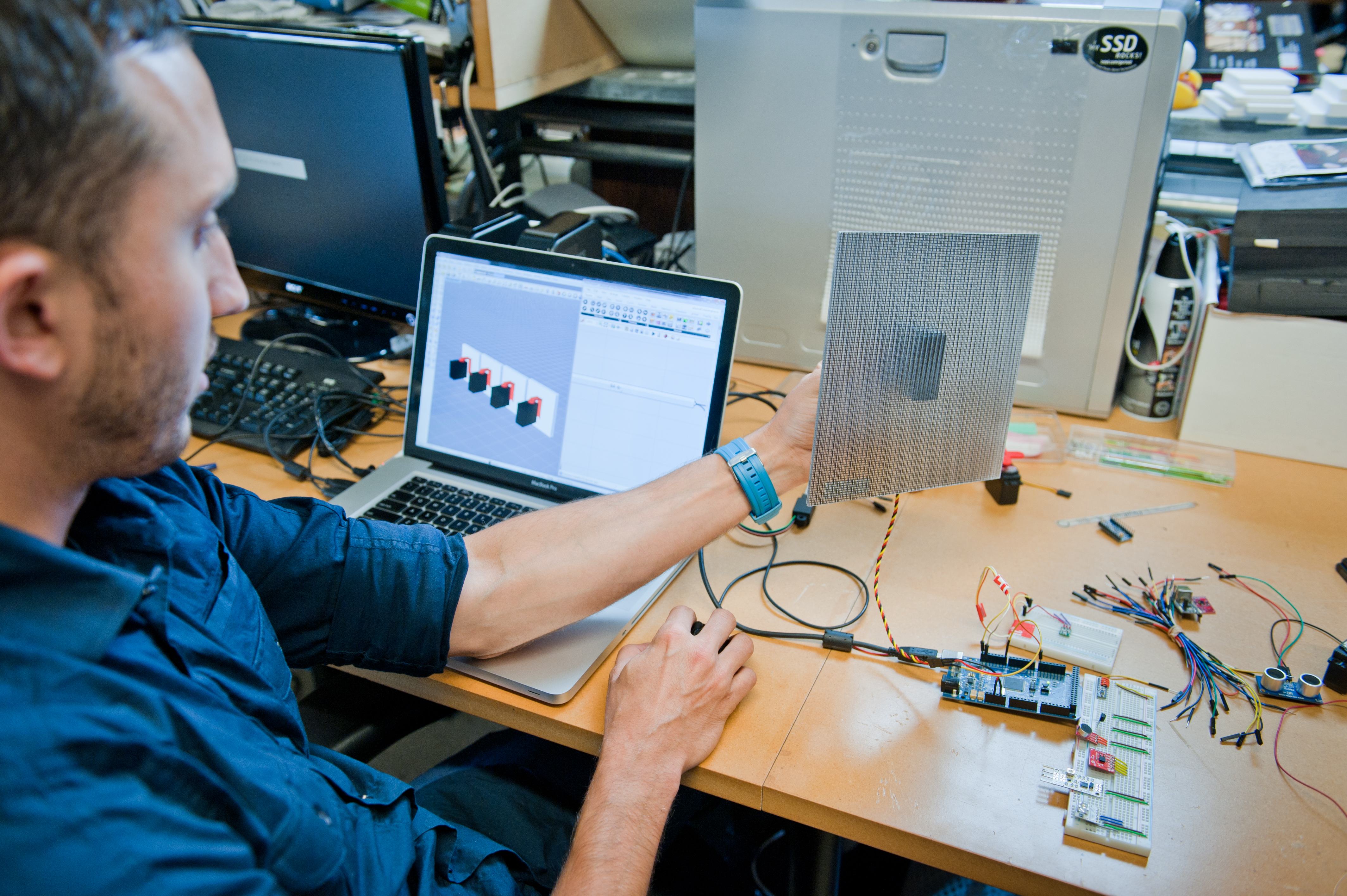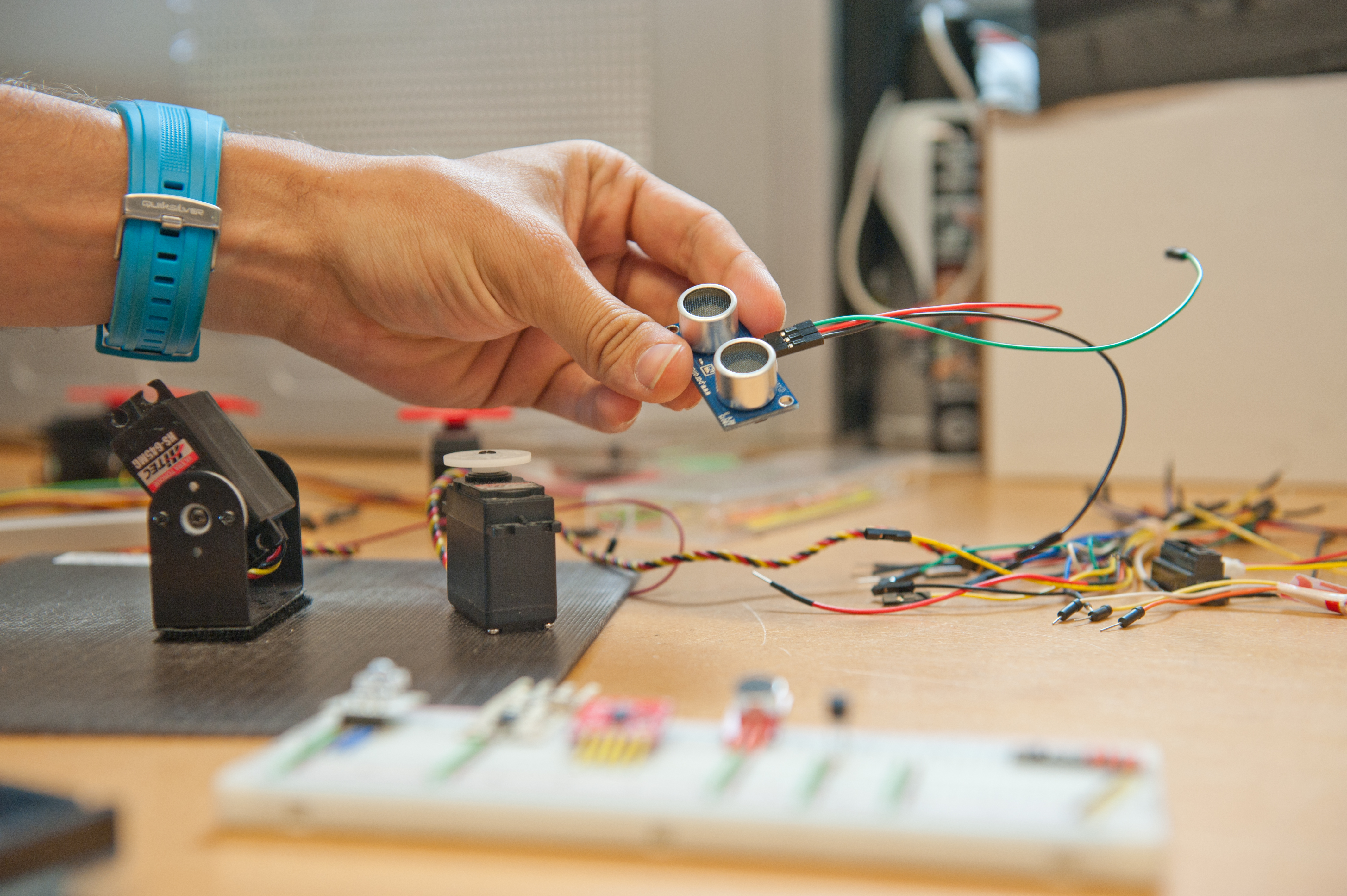 As principal of CannonDesign's national practice and Design Director of the Yazdani Studio of CannonDesign, Mehrdad Yazdani practices at the intersection of the large office and the small studio.
Named by Progressive Architecture as one of the world's top emerging architects just three years after earning his Masters of Architecture, Mehrdad has garnered over 50 major design awards and publication in national and international journals,
including the New York Times, Los Angeles Times, Architectural Record, Dezeen, Fast Company, BusinessWeek and more. His work has been exhibited around the world and held in permanent collections at the MoMA, SFMOMA and the Library
Mehrdad is a renowned member of the international design community, capable of merging architecture, artistry, design creativity and elegance to create transformative and remarkable structures and spaces.
---
| Year | Award | Project |
| --- | --- | --- |
| 2020 | American Society of Landscape Architects (ASLA) - San Diego; Merit Award | Jacobs Medical Center |
| 2019 | American Institute of Architects, Los Angeles, Honor Award, Interior Architecture | Jacobs Medical Center |
| 2019 | American Society for Healthcare Engineering; Vista Award for New Construction | Jacobs Medical Center |
| 2019 | American Society of Interior Designers | Lassonde Studios |
| 2018 | Faith & Form's International Design Award | Jacobs Medical Center |
| 2018 | R+D Magazine: Lab of the Year | CJ Blossom Park |
| 2018 | Los Angeles Business Council: Beyond LA Award | Jacobs Medical Center |
| 2018 | Association of College Unions International: Facility Design Award | Lassonde Studios |
| 2018 | Student Housing Business, Best New Development by a College, University or Institution | Lassonde Studios |
| 2017 | SXSWedu, Learn by Design Award | Lassonde Studios |
| 2017 | International Interior Design Association, Intermountain, Brilliantly Executed Spaces and Thinking (BEST) Award | Lassonde Studios |
| 2017 | AIA Chicago: Distinguished Building Award, Citation of Merit | CJ Blossom Park |
| 2017 | AIA San Diego: Divine Detail Award | Jacobs Medical Center |
| 2017 | IIDA: Healthcare Interior Design Award, Hospitals-Community | Jacobs Medical Center |
| 2017 | Healthcare Design: Award of Merit | Jacobs Medical Center |
| 2017 | AIA Los Angeles: COTE Award | Kaiser Kraemer Radiation Oncology Center |
| 2017 | AIA Orange County: COTE Award | Kaiser Kraemer Radiation Oncology Center |
| 2017 | AIA Orange County: Honor Award | Kaiser Kraemer Radiation Oncology Center |
| 2017 | AIA/AAH National Healthcare Design Award | Jacobs Medical Center |
| 2017 | Chicago Athenaeum International Architecture Awards | CJ Blossom Park |
| 2017 | Society of Facade Engineers, Top 10 Façade of 2017 | CJ Blossom Park |
| 2017 | Illuminating Engineering Society, Illumination Award of Merit | CJ Blossom Park |
| 2016 | Southern California Development Forum Award: Merit Award, Institutional | Jacobs Medical Center |
| 2016 | Southern California Development Forum Award: Merit Award, Institutional | Kaiser Kraemer Radiation Oncology Center |
| 2016 | AIA Citation Award, Architecture | CJ Blossom Park |
| 2016 | AIA Citation Award, Interiors | CJ Blossom Park |
| 2016 | AIA Chicago | CJ Blossom Park |
| 2016 | The Chicago Athenaeum American Architecture Award | Armenian American Museum Design |
| 2016 | The Chicago Athenaeum American Architecture Award | CJ Blossom Park |
| 2016 | Design Magazine Merit Award | Kaiser Kraemer Radiation Oncology Center |
| 2016 | AIA/AAH National Healthcare Design Award | Kaiser Kraemer Radiation Oncology Center |
| 2015 | Kaiser Permanente Design Excellence Award | Kaiser Kraemer Radiation Oncology Center |
| 2015 | ENR Regional: Best Projects Award, Healthcare | Kaiser Kraemer Radiation Oncology Center |
| 2015 | AIA San Diego: Merit Award | Jacobs Medical Center |
| 2015 | IIDA Caliber Award, Leisure & Entertainment Category | Anne Frank Exhibit at Museum of Tolerance |
| 2014 | International Design Awards, Silver | Lassonde Studios |
| 2014 | AIA Los Angeles: Next LA, Citation Award | Luxelake Bridge in Chengdu, China |
| 2014 | International Design Awards: First Prize, Industrial & Life Science | Jacobs Medical Center |
| 2014 | Contract Magazine: Annual Interior Awards, Exhibition Category | Anne Frank Exhibit at Museum of Tolerance |
| 2013 | LA Architectural Awards: Best in Hospitality | Jack Nicklaus Golf Clubhouse |
| 2013 | Contract Magazine: Interiors Award, Large Healthcare | Gates Vascular Institute |
| 2013 | Buildings' ABBY (America's Best Buildings of the Year) Awards: Citation of Merit | Gates Vascular Institute |
| 2013 | AIA/AAH National Healthcare Design Award: Innovations in Planning & Design Research | Gates Vascular Institute |
| 2013 | Society of American Registered Architects (SARA) / New York Council Professional Design Awards: Bronze Award of Honor | Gates Vascular Institute |
| 2013 | The Chicago Athenaeum International Architecture Award | Gates Vascular Institute |
| 2013 | The Chicago Athenaeum American Architecture Award | Gates Vascular Institute |
| 2013 | Architizer A+ Awards: Finalist Recognition | Gates Vascular Institute |
| 2013 | Business First of Buffalo Brick-By-Brick Awards: Golden Brick | Gates Vascular Institute |
| 2013 | FX International Interior Design Awards: Finalist, Public Sector | Gates Vascular Institute |
| 2013 | International Academy for Design and Health: Academy Award, Interior Design | Gates Vascular Institute |
| 2013 | World Interior News Design Award: First Place, Public Sector | Gates Vascular Institute |
| 2012 | ASID New York Upstate/ Canada East: First Place, over 3000 sf | Gates Vascular Institute |
| 2012 | AIA Los Angeles: Citation Award | Gates Vascular Institute |
| 2012 | AIA Western New York: Honor Award, Interior Architecture | Gates Vascular Institute |
| 2012 | Interior Design Magazine Best of 2012 Awards: Honoree, Healthcare | Gates Vascular Institute |
| 2011 | Southern California Development Forum: Design Award, Institutional Buildings | Chaparral Science Hall Building |
| 2010 | AIA Western New York: Award of Merit, Unbuilt | Gates Vascular Institute |
| 2010 | Southern California Development Forum | Price Center East |
| 2010 | AIA San Fernando Valley Chapter: Merit Award | Chaparral Science Hall Building |
| 2010 | AIA California Council: Merit Award | Price Center East |
| 2010 | AIA Los Angeles: Merit Award | Gates Vascular Institute |
| 2010 | AIA Los Angeles: Merit Award, Next LA | Toledo Federal Courthouse |
| 2010 | AIA Los Angeles: Citation Award | Toledo Federal Courthouse |
| 2009 | AIA San Fernando Valley : Merit Award | Chaparral Science Hall Building |
| 2009 | AIA Cleveland: Honor Award | Toledo Federal Courthouse |
| 2009 | AIA Cleveland: Honor Award for Unbuilt Work | Toledo Federal Courthouse |
| 2009 | AIA Cleveland: Merit Award for Unbuilt Work | Cedar-University Rapid Station |
| 2009 | AIA San Diego: Honor Award | Price Center East |
| 2009 | IIDA: International Design Award 2009 | Museum of Tolerance |
| 2008 | AIA Los Angeles: Next LA Merit Award | Ordos Concert Hall |
| 2007 | Miami Bienal: Silver Medal | Price Center East |
| 2007 | SARA: Design Award | Hauptman-Woodward Institute |
| 2007 | AIA Long Beach/South Bay: Design Award | CSU Dominguez Hills Loker Student Union |
| 2007 | AIA Long Beach/South Bay: Design Award | Long Beach GTE Middle School |
| 2007 | AIA Los Angeles: Next LA, Honor Award | Chaparral Science Hall Building |
| 2007 | AIA Los Angeles: Next LA, Merit Award | Nanotech Park Buildings |
| 2006 | AIA Los Angeles: Next LA, Honor Award | Mary's Guest House |
| 2006 | AIA Los Angeles: Honor Award | Price Center East |
| 2005 | National Association of Industrial and Office Properties: Award for Outstanding Design | Hauptman-Woodward Institute |
| 2005 | AIA Western New York: Honor Award | Hauptman-Woodward Institute |
| 2005 | AIA San Diego: Honor Award | Price Center East |
| 2005 | The Chicago Athenaeum American Architecture Award | Price Center East |
| 2005 | The Chicago Athenaeum American Architecture Award: Sustainable Design Award | Guangzhou TV and Sightseeing Tower Competition |
| 2005 | Los Angeles Business Council | Santa Monica Public Safety Facility |
| 2004 | Concrete Masonry Association of California and Nevada: Honor Award | Clark County Detention Center |
| 2004 | AIA Los Angeles: Next LA Award | Guangzhou TV and Sightseeing Tower Competition |
| 2004 | AIA Los Angeles: Merit Award | Clark County Detention Center |
| 2004 | The Chicago Athenaeum American Architecture Award | Duxton Plain Housing Competition |
| 2003 | AIA Justice Facility Design: Citation for Design Excellence | Lloyd D. George U.S. Federal Building and Courthouse |
| 2002 | AIA Los Angeles: Next LA Award | Tomihiro Museum of Shi-Ga |
| 2001 | AIA Los Angeles: Merit Award | Lloyd D. George U.S. Federal Building and Courthouse |
| 2001 | AIA California Council: Merit Award | Lloyd D. George U.S. Federal Building and Courthouse |
| 2001 | AIA Nevada: Honor Award | Lloyd D. George U.S. Federal Building and Courthouse |
| 2001 | AIA California Council: Honor Award | Vermont/Santa Monica Metro Station |
| 2001 | AIA Los Angeles: Merit Award | Vermont/Santa Monica Metro Station |
| 2000 | AIA Los Angeles: Honor Award | Lloyd D. George U.S. Federal Building and Courthouse |
| 2000 | The Chicago Athenaeum American Architecture Award | Vermont/Santa Monica Metro Station |
| 2000 | AIA Los Angeles: Honor Award | El Sereno Pool & Recreation Center |
| 2000 | AIA Los Angeles: Merit Award | Vermont/Santa Monica Metro Station |
---